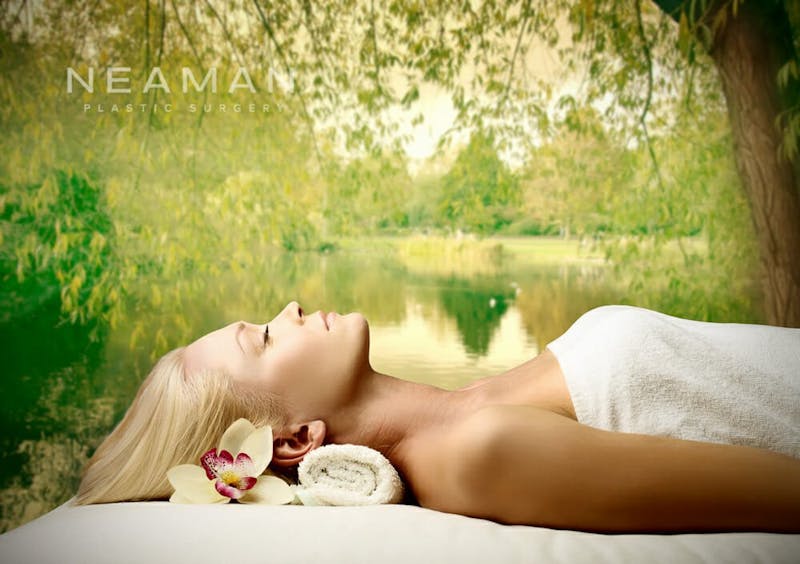 Seeing Is Believing – Top 5 MediSpa Treatments
It's time you joined the millions of women that are enjoying the phenomenal Neaman MediSpa treatments at our Medical Day Spa. MediSpa Treatments are customized, preventive therapies and restorative skin treatments that are tailored to your individual needs. These treatments are phenomenal and can indeed make you feel and look like a new person. It's a New Year. Treat yourself better. You deserve it!
1. Dermal Fillers – a youthful face appears full under the eyes, on the cheeks, lips and mouth area. Aging robs us of this fullness, and dermal fillers can give it back. There are many types of dermal fillers used to attain certain results. Dermal fillers replace the lost components of youthful skin making you look more vibrant and alive.
2. Micro Peels – these amazing treatments remove flaws on the skin by exfoliating the top layer of the skin. When this damaged outer layer is removed, a smoother, healthy more youthful skin appears. Micro Peels are a fantastic MediSpa treatment that has been in existence for decades.
3. Botox – by far one of the most popular MediSpa treatments, Botox can turn back the hands of time. With a few injections, fine lines, wrinkles, and furrows will disappear by paralyzing the muscles that create them. Proper administration is essential in achieving a good result.
4. Microdermabrasion – very modern, this treatment is a non-invasive, skin resurfacing that does it all. While removing the top layer of dead skin cells, it stimulates collagen growth. This treatment leaves your skin feeling soft and looking vibrant, correcting discoloration and reducing fine lines and wrinkles.
5. Kybella – this is an exciting new MediSpa treatment like no other. Kybella dissolves fat below the chin line getting rid of that dreaded double chin. This treatment is new to the MediSpa world and is fast becoming the new big thing. In as little as two natural treatments you will have a more sculpted contour to your face.
MediSpa treatments require little or no downtime and most often you walk away with instant gratification. Just make sure you are seeing a qualified and experienced provider, because many treatments are only as good as the person delivering them.
Contact Neaman MediSpa – Free Consultations
Call Neaman MediSpa and schedule your treatment today – 844-338-5445. You can be assured that our experienced staff will guide you through your treatments and make sure the results meet your expectations.