Posted on 28 Jul 2016
Many plants and herbs have tremendous healing powers and taking herbs internally has long been highly regarded by many as a remedy to cure everything from muscle aches to insomnia. Now this knowledge of "plant power" is focusing on topical application to beautify and nourish the skin and add to your skincare routine.
Researchers from all over the world are working to find the most powerful plants to be applied topically. Using homegrown ingredients, here is your summer answer to beautiful skin.
Summer Face Mask Recipe
Ingredients:
½ Cucumber; peeled
1-2 tsp raw honey
1 tbsp fresh rosemary leaves
1 tsp calendula oil (or extra virgin olive oil)
Directions:
Mix the ingredients in a blender until creamy
Rub mask on face and neck, leave on for about 20-30 minutes
Rinse off
Happy Summer!
Contact Neaman MediSpa
Neaman MediSpa is a state-of-the-art medical day spa located in Salem Oregon, led by board certified plastic surgeon Dr. Neaman. Contact our Medical Day Spa today to learn more about chemical peels, microdermabrasion, dermal fillers, botox and other treatments to help your skin.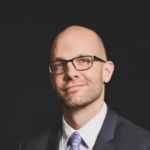 Dr. Neaman is a board-certified plastic surgeon that specializes in surgical body contouring. He prides himself on being on the cutting edge of plastic surgery. He takes an informative approach to each consultation, and through open dialogue and communication, he helps his patients decide on a treatment plan that meets their needs.