Posted on 27 Mar 2018
Vanquish Me is a fat melting laser which is a non-invasive fat reduction procedure that will give you the contoured body you have always dreamed of by destroying fat cells with absolutely no pain or downtime. To many, this may sound too good to be true, but it is indeed very true.
The Vanquish Me Technology
The Vanquish Me device emits selective radiofrequency energy to targeted areas without ever touching the body. By using precise thermal radiofrequency energy, fat cells are targeted with heat in the deep tissue layer, causing apoptosis, or the natural death of the fat cells. This is all performed while it entirely protects the surrounding skin and muscle tissue. Vanquish Me provides beautiful aesthetic results with maximum safety and comfort, all without surgery or downtime.
Vanquish Me Treatments and Results
Each fat reduction treatment lasts between 45-60 minutes, and most often you will require 4-6 treatments in each area to achieve the ideal desired circumferential fat reduction. You will be asked to space each session about 5-7 days apart. Every single skin type can be treated, and the sessions are entirely painless. Pre-hydration prior to each Vanquish appointment is imperative for best results.
Vanquish Me shows an average reduction of two inches after four treatments on the abdomen. Additionally, the average reduction is approximately one inch after four thigh treatments.
Complimentary Consultations for Vanquish Me Fat Reduction Treatments
If you are age 18 or above with concerns of extra fat in the stomach, hips, thighs, upper arms, and other trouble areas, you maybe be a candidate for Vanquish Me. There is no time like the present to find out how Vanquish Me can change your life. To move forward and get started with Vanquish Me, contact Neaman Plastic Surgery and MediSpa at (844) 388-5445 to schedule a complimentary consultation.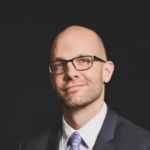 Dr. Neaman is a board-certified plastic surgeon that specializes in surgical body contouring. He prides himself on being on the cutting edge of plastic surgery. He takes an informative approach to each consultation, and through open dialogue and communication, he helps his patients decide on a treatment plan that meets their needs.