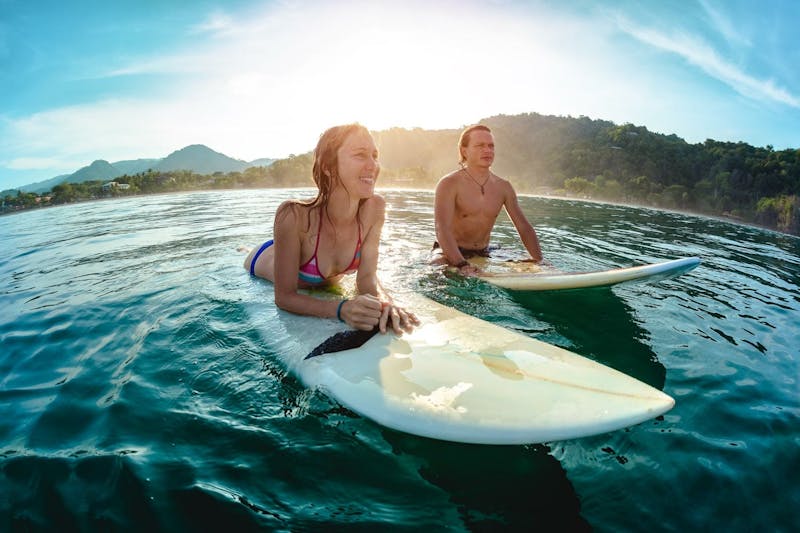 Have you considered undergoing a tummy tuck but aren't quite sure if it's the procedure for you? If so, you're not alone. Abdominoplasty performed by Salem plastic surgeons Dr. Keith Neaman, and Dr. Dustin Christiansen is a popular surgical option amongst women of all ages. It removes excess skin and fat around the midsection to reveal a nicely contoured and attractive figure. Sometimes, diet and exercise aren't enough to rid your tummy of that last bit of fat or loose skin following childbirth or extreme weight loss. If a tummy tuck is on your mind, here are a few signs that may indicate you're a good candidate.
You Suffer From Lax Skin and Loose Abdominal Muscles
When skin is overly stretched, it begins to lose its elasticity and is unable to retract back to its former shape. The tissue fibers break down, and the skin becomes loose and can appear to be slightly hanging. During pregnancy, the abdominal region expands as the baby grows. This not only stretches the skin on and around your tummy, but it also overly stretches your abdominal muscles. Once the baby is born, many women are left with hanging skin and weakened abdominal muscles that can result in a protruding belly. A tummy tuck excises the loose skin and tightens the muscles by stitching them back together.
Stubborn Fat Is Compromising Your Flat Tummy
Along with excess skin, stubborn pockets of fat can disguise a rather sleek and fit midsection. If you've tried every exercise and diet program and still haven't been able to rid yourself of leftover fatty deposits, a tummy tuck may be an ideal solution. However, it isn't just a tummy tuck you'll need. A tummy tuck with liposuction is the perfect combination for trimming and tightening your waistline.
You've Had the Baby But Are Still Wearing Maternity Clothes
Childbirth is a beautiful thing; however, what it physically does to your body can leave you feeling anything but beautiful. If you've lost the baby weight but are still wearing your maternity clothes to hide the extra bulges, it could be a sign you need to consult Neaman Plastic Surgery about abdominoplasty in Salem. You deserve to feel confident about your body and overall appearance, and a tummy tuck can sculpt your abdomen to give you back the confidence to bare your midriff once again.
Discuss Your Abdominoplasty Candidacy At Neaman Plastic Surgery
If you can relate with any of the above signs, are in good general health and are finished having children, a tummy tuck may be the procedure for you. To find out if you're a good candidate for abdominoplasty or another one of our body contouring procedures, contact Neaman Plastic Surgery at 844-338-5445 to schedule a consultation.