Posted on 13 May 2020
A HydraFacial is one of the most popular cosmetic treatments on the market today. Countless individuals are using it to improve the appearance of their facial skin and boost their self-confidence. Understandably, it would not be so popular if it did not produce substantial results.
A HydraFacial is a facial treatment that can minimize the appearance of wrinkles, fine lines, and skin imperfections. The final result leaves a patient's skin looking radiant and youthful.
HydraFacials differ from typical facials or dermabrasion treatments. As the name implies, a HydraFacial uses liquid as the source of abrasion. There are several benefits that HydraFacials offer over other facial cleansing treatments.
WHY ARE HYDRAFACIALS DIFFERENT?
To better understand why HydraFacials are so revolutionary, it's good to look at other dermabrasion treatments. In a traditional dermabrasion treatment, they use fine particles as an abrasive material against the skin. The result is exposing younger skin cells while getting rid of age spots, fine lines, and other surface skin issues.
Typical dermabrasion treatments work to a degree. However, patients can be left with irritated and dry skin. People who have sensitive skin may have negative results with typical facial dermabrasion treatments. And even people who have healthier skin may find traditional dermabrasion unpleasant or uncomfortable.
Hydradermabrasion treatments have the same concept as typical dermabrasion, but instead of using grit or fine particles, they allow liquids to do the work. As a result, a person's skin feels rejuvenated and refreshed. It doesn't feel dried out or weathered.
THE THREE-STEP PROCESS USED IN A HYDRAFACIAL
A HydraFacial does more than use hydradermabrasion. It takes advantage of a patented three-step process that has been uniquely formulated to make your skin look its best.
Stage one is cleaning. During this stage, topical oils are rinsed away from the skin. Dirt and loose skin cells are gently removed.
Stage two is exfoliation. Throughout the course of the day, your pores can become clogged. Exfoliation is where hydradermabrasion is used to clean out individual pores.
Stage three is infusion. Your skin is infused with serums specially formulated to improve the look and feel of your skin. HydraFacials use a vortex—fusion device specially designed for this treatment. It delivers a mixture of collagen and antioxidants to your skin.
These three stages are the base of the HydraFacial experience. Depending on what our initial scan of your facial skin reveals, we may recommend additional HydraFacial treatments to enhance your results.
THE CONDITIONS HYDRAFACIALS TREAT
HydraFacials can address multiple issues simultaneously. Many who turn to HydraFacials hope to address:
Uneven skin tone
Skin discoloration
Fine lines and wrinkles
Skin irritation
Age spots
HydraFacials may produce noticeable results after just one treatment. However, most patients notice optimal improvement after several treatments. The number of treatments needed will vary based on your skin type and your treatment goals.
Your face is the first thing that people notice about you. If you feel happy with the way your face looks and feels, your self-esteem increases, and you will have a new sense of confidence that will affect every aspect of your life.
FOR MORE INFORMATION, SCHEDULE A CONSULTATION TODAY!
A professional consultation by one of our Licensed Aestheticians is a service we provide for all potential patients.  Virtual consultations are also available. To learn more, call us at 855-810-8425 or visit our Contact Us Page.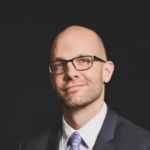 Dr. Neaman is a board-certified plastic surgeon that specializes in surgical body contouring. He prides himself on being on the cutting edge of plastic surgery. He takes an informative approach to each consultation, and through open dialogue and communication, he helps his patients decide on a treatment plan that meets their needs.