Posted on 30 Aug 2016
What will changing my physical appearance really do for my self-esteem? If you are considering plastic surgery, chances are you are asking yourself this question…and you are not alone. Psychologists have been conducting research in recent years to answer this question.
Plastic Surgery and Self Esteem
Studies have indicated that as a person's self-perception of attractiveness grows, so too does general happiness. Patients undergoing cosmetic surgery revealed that realistic expectations plays a key role in whether the patient felt an ultimate boost to well-being following their procedure.
Clearly, understanding your expectations and realizing the limitations of plastic surgery play key roles in how you will ultimately feel about the results of your procedure.Whether you are contemplating having a breast augmentation, a tummy tuck or an eyebrow lift, do your homework. As with anything, knowledge brings with it power and understanding. Take time to be clear with your provider on your expectations and his abilities to achieve a realistic outcome.
Contact Neaman Plastic Surgery
To learn more about plastic surgery procedures such as breast augmentation, liposuction, tummy tuck or facelift contact us by visiting our contact page or by calling us at 844-338-5445.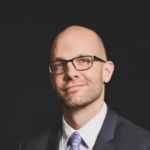 Dr. Neaman is a board-certified plastic surgeon that specializes in surgical body contouring. He prides himself on being on the cutting edge of plastic surgery. He takes an informative approach to each consultation, and through open dialogue and communication, he helps his patients decide on a treatment plan that meets their needs.