Posted on 13 Apr 2017
MELTING NECK FAT?  RIGHT HERE IN SALEM, OREGON? YES- AND VERY SIMPLY WITH KYBELLA! NEAMAN MEDISPA IS DESTROYING TURKEY GOBBLERS AND DOUBLE CHINS BY INJECTING KYBELLA INTO THE FATTY AREAS, WHICH IN TURN KILLS THE FAT CELLS. NO LONGER DO YOU HAVE TO HAVE OTHER METHODS OF FAT REMOVAL SUCH AS LIPOSUCTION OR NECK LIFT TO FIX THE APPEARANCE OF YOUR NECK.SOMETIMES, EVEN IF YOU ARE NOT OVERWEIGHT, YOU MAY BE PLAGUED WITH THE DREADED DOUBLE CHIN. IN FACT, EVEN NATURALLY THIN PEOPLE HAVE EXCESS FAT AND LOOSE SKIN ALONG THE JAWLINE. THIS CAN BE THE RESULT OF A HIGH-FAT DIET, HEREDITARY GENES, ENVIRONMENTAL CONDITIONS OR HEALTH ISSUES. HERE AT NEAMAN MEDISPA WE ALSO FIND THAT AGE IS ALSO A COMMON CONTRIBUTOR TO THE LOSS OF A CONTOURED NECKLINE.THE GOOD NEWS IS THAT NO MATTER WHAT THE CAUSE, IF YOU HAVE A DOUBLE CHIN AND YOU WANT TO GET RID OF IT, KYBELLA CAN HELP AND CAN BE INJECTED RIGHT HERE AT NEAMAN MEDISPA IN SALEM, OREGON.
How Is Kybella Injected At The MediSpa In Salem?
Here at Neaman Plastic Surgery and MediSpa, we have licensed and experienced injectors who treat submental (double-chin) fat weekly. The procedure takes only about 30 minutes to perform. First, a pattern is laid out on your chin area, with a series of colored dots. This is for the experienced injector to know which areas are to be injected and how much goes into each zone. After this quick 30 minute procedure you will spend the next few days with possible minor swelling and soreness, then within weeks, the Kybella works its magic and fat begins to diminish.
How Many Treatments Does Salem MediSpa Recommend For Kybella?
For optimal Kybella results, Neaman MediSpa sees patients most satisfied with 2-5 treatments, spaced one month apart.  Once you obtain your desired look, you can rest assured that your results are long lasting. Yes, that is right even if you gain weight, you won't gain the fat in the region where Kybella is injected.
Kybella Treatments at Neaman MediSpa in Salem, Oregon
Patients are flocking to our medispa here in Salem from all over surrounding communities such as Corvallis, Albany, Silverton, McMinnville, Canby, and Keizer. No longer do patients have to drive to Portland to have the latest treatments available such as Kybella. Neaman Plastic Surgery and MediSpa is your local go-to practice for board certification, top-notch patient care, and unparalleled experience. If you are interested in learning more about how Kybella can help destroy your double-chin, then give Neaman MediSpa in Salem, Oregon a call at (844) 338-5445. Schedule your Kybella consultation today.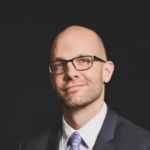 Dr. Neaman is a board-certified plastic surgeon that specializes in surgical body contouring. He prides himself on being on the cutting edge of plastic surgery. He takes an informative approach to each consultation, and through open dialogue and communication, he helps his patients decide on a treatment plan that meets their needs.