Posted on 16 Feb 2017
One of the best ways to combat the aging process is with chemical peels. It is a tool used to not only improve the tone and texture of the skin but also to help the skin "act" younger over time and they are offered at Neaman MediSpa!
When one chooses to undergo a chemical peel, a chemical solution is applied to the skin in order to remove the outer layers. When the skin begins to flake and peel away, what appears is fresh, luminous "new" skin. The pores appear smaller, and the skin has a glow to it. Peels can aid in hyperpigmentation, blotchy skin; they can soften the rough texture and eliminate sun damage.
Light " lunch hour" Chemical Peels
Lunch hour peels are the mildest of the peels. They include glycolic acid or salicylic peels that exfoliate the skin on the peripheral area or layer. These peels cause little or no peeling, so they are often done in a series for maximum results. You might want to check out the ZO 3 Step Peel  and the ZO Lunchtime Peel.
Medium Depth Chemical Peels
Medium Depth peels are stronger and go deeper than the "lunch hour" peels. They do cause some flaking and peeling, but along with that comes more dramatic results. These peels are used to remove sun damage, diminish fine lines; decrease the appearance of pores, and lightens patchy pigment. These peels can be repeated every three months for maximum results. Please learn more about our Epionce Salicylic Acid Peel and our Epionce Malic Acid Peel.
Chemical Peels at Neaman MediSpa
Should you be interested in finding out more about chemical peels, contact Neaman MediSpa for a detailed consultation. Here we can speak with you about expectations and the type of chemical peel that will benefit you the most – 844-338-5445.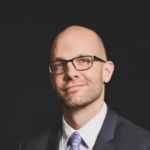 Dr. Neaman is a board-certified plastic surgeon that specializes in surgical body contouring. He prides himself on being on the cutting edge of plastic surgery. He takes an informative approach to each consultation, and through open dialogue and communication, he helps his patients decide on a treatment plan that meets their needs.