Posted on 17 Jun 2017
PERHAPS YOU ARE CONSIDERING A MOMMY MAKEOVER, A PROCEDURE INVOLVING A NUMBER OF PROCEDURES, INCLUDING, BUT NOT LIMITED TO, A TUMMY TUCK OR ABDOMINOPLASTY. IF YOU ARE NOT IN NEED OF ALL THE DIFFERENT OPTIONS INVOLVED IN A MOMMY MAKEOVER, A TUMMY TUCK OR EVEN A MINI TUMMY TUCK COULD BE JUST WHAT YOU ARE LOOKING FOR. DECIDING BETWEEN A FULL OR MINI TUMMY TUCK, IS, OF COURSE, A CONSIDERATION FOR YOU AND YOUR DOCTOR TO DISCUSS. HOWEVER, IT IS ALWAYS WISE TO FIND OUT ALL THE INFORMATION YOU CAN BEFORE YOU EMBARK ON ANY MEDICAL PROCEDURE.
The Mini Tummy Tuck
A mini-tummy tuck is mainly a muscle tightening procedure. It can be performed using an endoscope under either local or general anesthetic. The surgeon makes a small incision above the pubic bone to remove excess fat. He may use liposuction to help shape the area. The abdominal muscles are tightened and then loose skin is stretched down over the incision, with the excess cut away. The procedure takes between one and two hours. The Full Tummy Tuck
The Full Tummy Tuck
A tummy tuck treats muscle separation above and below the belly button and excessive or loose skin in the belly. It can also remove stretch marks. The surgeon separates the navel from the rest of the tissue and abdominal wall and pulls the muscles underneath into a tighter position. The flap is stretched down, and excess tissue is removed. The procedure can also include liposuction. The procedure takes between one and five hours, and patients often spend a night or two in hospital afterwards.
The Risks Of Tummy Tuck
Common side effects of the mini tummy tuck procedure are swelling, discomfort and numbness. The procedure also carries risks of long lasting numbness, bleeding and infection.
Common side effects of a tummy tuck include pain and swelling, with soreness that can last for several weeks. Patients also experience numbness, bruising and overall tiredness. Potential complications include infection, bleeding under the skin flap and blood clots. Those with poor circulation, diabetes or heart, lung or liver disease are at increased risk for complications.
Recovery Of Tummy Tuck
A mini tummy tuck comes with a recovery time of 1-3 weeks, and patients should expect to decrease their activity within that timeframe. Those who undergo a tummy tuck should expect to take 4 weeks off work and limit their physical exercise for at least 6 weeks.
Call Salem Plastic Surgeon Dr. Keith Neaman Today
Neaman Plastic Surgery has the experience and the dedicated professionals necessary to guide you through your tummy tuck choice. As a consumer, you have choices, and it is our ultimate goal that in choosing us for your surgical needs, you are choosing the best. Give Neaman Plastic Surgery a call for your initial tummy tuck consultation at (844) 338-5445.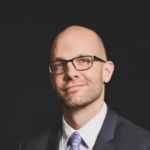 Dr. Neaman is a board-certified plastic surgeon that specializes in surgical body contouring. He prides himself on being on the cutting edge of plastic surgery. He takes an informative approach to each consultation, and through open dialogue and communication, he helps his patients decide on a treatment plan that meets their needs.