Posted on 19 Apr 2016
As the spring and summer months are upon us, many of us are looking for affordable ways to make our skin look vibrant! Chemical peels, microdermabrasion and facials are quick, affordable procedures leaving your skin refreshed with no downtime. These procedures work by removing dead skin cells and stimulating new cell growth. They are also fantastic for long-term skin care maintenance following more aggressive cosmetic laser treatments.
Chemical Peels
How Chemical Peels Help
Chemical Peels are a great way to lighten your skin, reduce pore size, and improve acne. With many different types of peels available, peels can help to balance oil secretion and reduce discoloration which are great for acne-prone skin. Other types of peels include acids which help exfoliate the skin without causing excessive irritation and dryness. This cell renewal process stimulates collagen synthesis and improves elastin fibers in the skin.
Chemical Peel Side Effects and Recovery
Slight redness, skin sensitivity and skin tightness usually persist no longer than a day. After a series of peels you can expect improvement in the appearance of superficial lines and pigment while making your skin look softer, smoother and more radiant. Three treatments are recommended 2 to 3 weeks apart and then maintenance treatments are recommended every 1 to 3 months for optimal long-term results.
Microdermabrasion
What is Microdermabrasion
Microdermabrasion is a way of gently removing the stratum corneum, which is the dead outer protective layer of the skin. Microdermabrasion simultaneously infuses products that can hydrate, lighten, tighten pores and reduce acne. These enhancements offer better results and leave the skin hydrated, not dry or peeling as with traditional microdermabrasion. These procedures are adjustable from extremely light to very aggressive so we can tailor the treatment to each patient and his or her goals. Even the most sensitive-skin individual may benefit from a silk peel that has been adjusted for their skin type.
How Microdermabrasion Helps
Our highly effective diamond microdermabrasion treatment is one of the most innovative and sought after means to achieve younger looking, healthier skin. Microdermabrasion smoothes away fine lines and wrinkles and stimulates collagen and elastin production to increase firmness.
The cutting edge mechanical technology employed in this treatment uses microscopic diamond chips to smooth away superficial fine lines. Microcurrent electrical therapy is then applied to boost circulation, which helps to tone facial muscles for a younger looking appearance.
Several processes occur in the skin following microdermabrasion treatment. The epidermis, or outermost layer of the skin, begins producing new cells more rapidly after your appointment, and the cells themselves form more consistent layers within the skin. This deeper layer of the skin, the dermis, increases in thickness due to an increase in collagen production. In a sense, this therapeutic treatment damages the skin in such a way that it heals itself in a healthier way, to help your skin look younger and more luminous.
For best results, we recommend a package of four to six microdermabrasion facials, with treatments every two to four weeks, to achieve dramatic results. After a full round of treatments, you can expect your skin to look younger and more vibrant, with a rejuvenated glow and more even skin tone.
Salem Medi-Spa Consultation | Neaman Plastic Surgery
If you feel like your skin looks aged, damaged or discolored, there's finally a solution that can help. Contact us online today or call to learn more about whether microdermabrasion or a chemical peel may be right for you.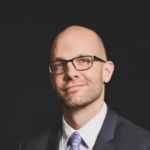 Dr. Neaman is a board-certified plastic surgeon that specializes in surgical body contouring. He prides himself on being on the cutting edge of plastic surgery. He takes an informative approach to each consultation, and through open dialogue and communication, he helps his patients decide on a treatment plan that meets their needs.