Posted on 06 Jun 2017
Even the healthiest of patients who follow a healthy diet, use expensive skin products, and protect their skin from sun damage can still struggle with the issue of loose and sagging skin around the neck.
For patients who wish to smooth out their jawlines and tighten the skin around their neck, a neck lift is a great way to boost confidence and feel better about themselves.
HOW THE NECK AGES
As people age, there are several forces that are consistently working against them, such as the elements, impurities in food and water, and the natural aging process. Some of these issues are nearly impossible to avoid, and they can negatively impact the face, chin, and neck regions.
As early as our thirties, tissues in the body slowly stop producing high levels of collagen and elastin, two proteins that are associated with strength and vitality in the skin. While this loss of proteins is gradual at first, the effects become more pronounced over time, resulting in a less than ideal skin aesthetic. As a result, the skin begins to sag, developing wrinkles and fine lines.
Beyond that, the thin upper layer of fat that was once kept in place by the skin starts to drift down as a result of lost support. As the skin and underlying fat start to sag, they become stagnant in the areas underneath the chin, along the jawline, and around the neck.
As mentioned before, a neck lift is regarded as the ideal method for tightening the skin around the face and reversing signs of aging. This process works by restoring collagen and elastin to surface areas where they have been depleted. Otherwise referred to as a lower rhytidectomy, a neck lift is usually performed in a similar manner to the facelifts, except in a different region of the body. Depending on the severity of the patient's condition, several methods can be employed with a neck lift, including:
Attenuating excess fat that accumulates as jowls
Tightening the skin around the jawline
Extracting unwanted fat in the area under the chin
Tightening loose, hanging skin in the neck area
Treating the bands of muscles found in the neck
WHAT IS THE TAKEAWAY?
A neck lift is an incredibly powerful procedure for addressing signs of aging in the area underneath the chin. The techniques employed with this procedure are tried and true and have been performed for decades. As with any procedure, it is vital that patients seek out a skilled, experienced practitioner to carry out their treatment. Having the ability to discuss any issues and goals that the patient may have is paramount for curating a treatment plan that will restore their youthful vitality and confidence.
NECK LIFT CONSULTATION WITH NEAMAN PLASTIC SURGERY
If you are ready to talk with the top plastic surgeon in Salem, Oregon, contact us for a consultation, and we'll be happy to discuss any questions or concerns you might have about getting a Neck Lift. Dr. Keith Neaman's experience and expertise can help make an informed decision. Call Neaman Plastic Surgery at (844) 338-5445 to schedule your private consultation.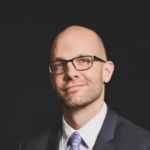 Dr. Neaman is a board-certified plastic surgeon that specializes in surgical body contouring. He prides himself on being on the cutting edge of plastic surgery. He takes an informative approach to each consultation, and through open dialogue and communication, he helps his patients decide on a treatment plan that meets their needs.