Posted on 30 Apr 2015
Portland, Oregon, it's time to meet your new Plastic Surgeon, Dr. Keith Neaman.
Dr Neaman completed his undergraduate degree in Biomedical Engineering from University of Utah before going on to receive his medical degree at Oregon Health and Sciences University. It was there that he met his beautiful wife, Emily. They married and moved to Michigan where he completed his residency in Plastic and Reconstructive Surgery. Following that, they headed off to Texas to complete a fellowship in Hand and Microvascular Surgery.
When all his schooling was completed he knew he wanted to head back to Oregon where he found a position in Salem at Oregon Plastic Surgeons and has since started his own practice at Neaman Plastic Surgery. Dr Neaman just celebrated his 37th birthday!
Dr. Neaman and his wife Emily, along with their children, Dakota, Lilly and Toby are so excited to announce the arrival of their sweet baby #4, Rex. He joined the family during this busy summer as the family found and moved to their permanent home in South Salem. We are so happy to have the Neaman family here in Salem.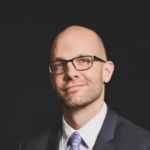 Dr. Neaman is a board-certified plastic surgeon that specializes in surgical body contouring. He prides himself on being on the cutting edge of plastic surgery. He takes an informative approach to each consultation, and through open dialogue and communication, he helps his patients decide on a treatment plan that meets their needs.