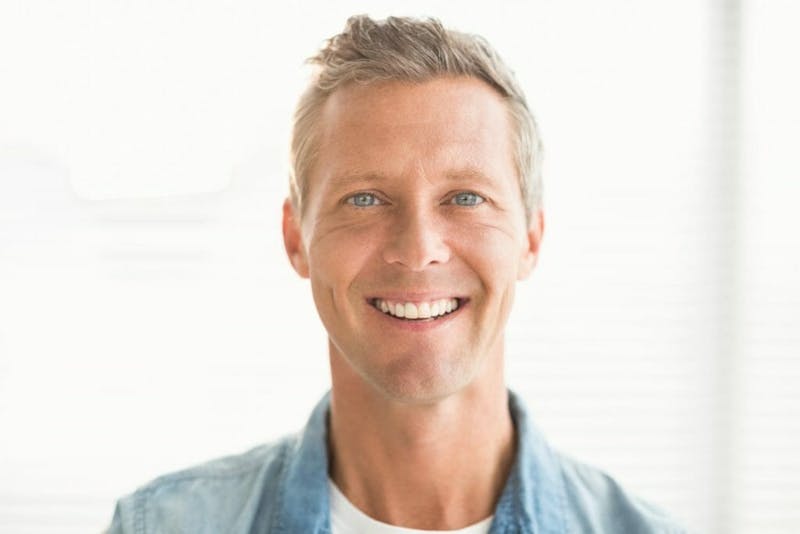 Medi Spas: The Secret to Anti-Aging for Men
Men age differently than women but both can benefit equally from anti-aging treatments offered at a medical spa. When it comes to treating your body and skin, finding the right fit–comfort, price, schedule, and services–makes all the difference.
Be A Superman: Slow Down The Aging of Your Skin and Body
Unlike Superman, a man's lifestyle can catch up to him as early as his 40's. Several factors contribute to aging: stressful careers, struggling with sleep, a poor diet, not enough exercise, a smoking habit, or too much alcohol.
The most prominent place where we begin to show our age is on the face with the inevitable wrinkles and age spots that develop over the years. Men are increasingly looking for a simple, effective and discrete way to reverse the signs of aging and feel better about the way they look in their 40s, 50s and older. A medi spa with trained professionals and an accredited facility is a great start to a more youthful look.
What To Look For In A Medi Spa as a Man
Medical spas are not just for women. As more and more men experience the benefits of anti-aging treatments such as microderm abrasion, Emsculpt and Botox the more medi spas will cater to them. It is important to look for a medi spa that understands what men need to know to choose the best anti-aging options.
Which medi spa is right for you? Do your research online. Go ahead and ask your female friends, your sister or your wife about their experiences with medi spa treatments. Get a sense of what a medical spa has to offer.
Ideally, you want a facility that is accredited, has excellent reviews and where staff are licensed and certified. Make sure the the pricing is competitive but remember you usually get what you pay for. The staff should make it easy to schedule an appointment and most importantly, ensure all of your questions are answered.
Once you have done your research, ask yourself a few key questions:
Q1: What are my goals for treatment?
This is an essential place to start with any aesthetic treatment or cosmetic procedure. Everyone's goals are unique so take some time to think about what you are ultimately looking to accomplish.
Q2: Do I understand which treatments are the best for me? Do I still have questions?
Most of your specific questions can be addressed during an initial consultation at the medi spa. Neaman Medi Spa offers free consultation from trained professionals for all inquiring patients and this is key to making sure patients understand their treatment options and how to accomplish their goals.
Q3: How dedicated am I to looking younger and feeling great about myself?
Some treatments, like tattoo removal or laser hair removal, may require multiple visits until you'll see the results you want so make sure you understand your level of commitment to meeting your goals. Also consider your budget for treatment as this will impact your available options.
Ink With Age And Tattoo Removal
For many different reasons, it is estimated that 16% of people regret getting tattooed. Whatever your reason may be for regretting past ink, it's important to understand your options for tattoo removal.
Neaman Plastic Surgery uses the Lutronic Spectra Laser for tattoo removal as well as many other treatments. The Spectra Laser is a trusted and effective tool used for several treatment applications including laser resurfacing, acne scars, pigmented and vascular lesions, and melasma (brown spots).
Watch one of our experts remove a tattoo and read more about removing multicolored tattoos at Neaman, here.
Other Medi Spa Laser Treatments Every Man Should Consider
Laser Hair Removal is a popular treatment at Neaman. Our Lutronic Clarity Laser will safely and totally remove unwanted hair from your smaller spots on your forehead, to medium locations such as the upper arm, and larger areas like your full back or buttocks.
Emsculpt is a transformational technology that uses high-intensity focused electromagnetic energy or HIFEM, an FDA approved process that actually builds muscle. How? The HIFEM energy destroys fat (adipose) cells. Emsculpt is also very effective for improving muscle tone in the abs, thighs and buttocks.
Laser treatment of excessive sweating ensures pinpoint accuracy to target sweat glands while preserving the surrounding skin. Consult an experienced cosmetic nurse or surgeon on your options. You do not have to put up with Hyperhidrosis or excessive sweating any longer.
For More Information, Schedule a Complimentary Consultation Today!
Professional consultation is a complimentary service we provide for all potential patients. To learn more, call us at 844-338-5445 or visit our Contact Us Page.