Posted on 08 Oct 2019
There are various cosmetic surgeries that people undergo to achieve a flatter abdomen. Two of the most common procedures being tummy tucks and liposuction. It's important to understand the differences between these two procedures. These words are often thrown around, and although they are both used to shape the abdomen, they are very different.
What is a Tummy Tuck?
A "tummy tuck" is medically known as an Abdominoplasty. The primary purpose of this procedure is to remove excess skin from the abdomen and tighten the abdominal muscles. It's often called a "tummy tuck" due to the surgical method.
How is it done?
A tummy tuck is performed under general anesthesia with two incisions. The first is made going from one hipbone to the other, coming close to the pubic area. The second is made along the navel. The length and shape of the incision can vary depending on the amount of skin needing to be removed. The skin is then separated from the abdomen, and the abdominal muscles are pulled together and stitched into place. The skin is then pulled back into place. Excess skin is trimmed off and removed. The navel is put back in place in a natural position. The skin is then stitched back into place, and bandaged.
What is Liposuction?
The goal of liposuction is different from that of a tummy tuck. Liposuctions are done in order to remove small amounts of fat from small areas in the abdomen, arms, hips, or thighs. These fat deposits often cannot be removed through diet and exercise, therefore liposuction becomes an option. Liposuctions do not remove excess skin, although a tummy tuck and liposuction may be done at the same time.
How is it done?
Liposuction can be done under general, epidural, or local anesthesia depending on the size of the area being worked on. The procedure is done with a small incision. The fat is broken down with various tools and removed with suction. Liposuction is relatively fast, the entire procedure taking only an hour, whereas tummy tucks can take 2-4 hours.
What are the similarities?
Both liposuction and tummy tucks are cosmetic procedures but are not a substitute for weight loss. The ideal candidate for the surgery are those who are already happy with their weight and who's concerns cannot be helped with diet and exercise.
Both procedures can be used to reshape the abdomen. In fact, they are done often at the same time. The removal of excess skin and fat can lead to a flatter tummy and better results than simply one of the procedures. The use of both can also allow for better contouring of the abdomen.
Benefits of Liposuction and Tummy Tucks
The main benefit of both of these procedures is the reshaping of the abdomen. This effect may not be achievable with only diet and exercise. Liposuction can help remove fat from problem areas. Tummy tucks can remove excess skin that can be the result of pregnancy, drastic weight loss, or genetics. These procedures may help increase the individual's self-confidence as they treat small problem areas.
For More Information, Schedule a Personalized Consultation Today!
A personalized consultation by one of our board-certified plastic surgeons is a service we provide for all potential patients.  To learn more, call us at 844-338-5445 or visit our Contact Us Page.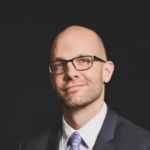 Dr. Neaman is a board-certified plastic surgeon that specializes in surgical body contouring. He prides himself on being on the cutting edge of plastic surgery. He takes an informative approach to each consultation, and through open dialogue and communication, he helps his patients decide on a treatment plan that meets their needs.