Posted on 26 Mar 2019
Move over Arnold, there are some new muscles forming with the help of the revolutionary treatment Emsculpt. Emsculpt is the first FDA-approved treatment that's actually proven to build muscle and burn fat. First, there was liposuction and then Vanquish Me and Exilis Elite that could help you lose fat, now you can actually achieve toned muscular contours with Emsculpt available at Neaman MediSpa.
See Muscles You Never Knew You Had
Let's face it, building muscle can be hard. You can spend days and countless hours in the gym and still not achieve the results you're looking for. This can occur for a number of reasons. Everyone's body is different. Exercises that work for one person, may not work for you. Also, depending on what workout sessions you are doing, there is a strong possibility that your form isn't always 100 percent on point. We're not knocking you; this is actually a reality for almost everyone. It's hard to execute every single lunge or squat perfectly. Not to mention, they're not fun.
Emsculpt eliminates all that non-fun and improper form and works by doing the same thing – contracting muscles – but on another whole level. In 30 minutes, Emsculpt is able to achieve 20,000 muscle contractions whether it be in your abdomen or buttocks. That's like doing 20,000 squats, crunches, and lunges, probably three months-worth of work in the gym. And each contraction is perfect. With just four treatment sessions of this non-surgical body toning procedure, you can see muscles that haven't shown their shape in the light of day before.
Non-Surgical Body Toning Like No Other
Have we mentioned that Emsculpt is non-surgical? That's right. There's absolutely no surgery required and no real downtime. You may be sore after treatment just as you would after a great workout in the gym, but it's that good kind of sore. After your initial treatments, which is usually two sessions per week for two weeks, you have very little to do to maintain your results. Eat right, stay physically active for your own health, and have a follow-up Emsculpt session every six months or so. Patients, including celebrities, are giving it two thumbs up and definitely saying it's worth it. The best part, no one has to know you're receiving treatment. Build muscle and let everyone think you are sweating to the oldies.
Don't Sweat It – Contact Neaman MediSpa For A Sweat-Free Workout With Emsculpt
Emscupt is in a league of its own when it comes to body contouring. You can get the muscles without the sweat. To find out more about Emsculpt and how it can transform your body, contact Neaman MediSpa at 844-338-5445 to schedule your consultation.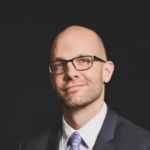 Dr. Neaman is a board-certified plastic surgeon that specializes in surgical body contouring. He prides himself on being on the cutting edge of plastic surgery. He takes an informative approach to each consultation, and through open dialogue and communication, he helps his patients decide on a treatment plan that meets their needs.