Posted on 28 Oct 0207
THE RIGHT AMOUNT OF WEIGHT TO LOSE ISN'T EXACT
One thing that you need to know before you start trying to lose weight before body contouring surgery is that there is no exact amount of weight that doctors recommend you to lose. It is much more about you getting as close to your ideal body weight as possible than losing an exact amount of weight. However, generally speaking, doctors will recommend that you lower your weight below the threshold so you have a body mass index of less than 30. Your body mass index, or BMI, is calculated by taking your weight in kilograms and dividing it by your height in meters.
WHY IS BMI THE BEST DETERMINING FACTOR FOR WEIGHT LOSS BEFORE BODY CONTOURING SURGERY?
While body mass index is a useful tool for figuring out your own healthy body weight, it is not always the most accurate measurement of body health. BMI does not take into consideration your body fat percentage. As a result, more muscular individuals with shorter heights might get misleading results from BMI calculators that tell them their body weight is unhealthy. The first reason that BMI is the best determining factor for weight loss before body contouring surgery is due to the aforementioned vague "correct" amount of optimal weight loss in this case.
Since there is not often a certain amount of weight you should lose, BMI is the most accurate method of demonstrating if you have lost enough weight prior to body contouring surgery. Additionally, BMI can help you determine if you are at realistic body weight. Losing a lot of weight before body contouring surgery might sound good, but if you cannot stay at that weight after the surgery, then it is best to reconsider your ideal body weight. BMI is one way of helping you consider if your current body weight is sustainable or not.
IT IS BEST THAT YOU ARE CLOSE TO YOUR TARGET WEIGHT BEFORE BODY CONTOURING SURGERY
Body contouring surgery is obviously a useful procedure after you have lost weight. However, you should do your best to get as close to your target weight as possible before getting body contouring surgery. The reason for this is relatively straightforward in that losing weight is the primary reason for getting body contouring surgery. Consequently, it makes the most sense to lose as much of the weight you want to lose as possible prior to receiving body contouring surgery. Otherwise, you could have flappy skin as a result of losing weight even after you have body contouring surgery.
Another reason for getting as close to your target weight as possible before body contouring surgery is simply because losing a significant amount of weight after body contouring surgery would be counterproductive. Losing significant amounts of weight can cause loose skin, excess skin, and disrupt the contouring of your body. You can resolve all of these issues with body contouring surgery. So if you are wondering how much weight to lose before body contouring surgery, you should try to get as close to your target weight as possible and focus on reaching a sustainable and healthy weight. This is better than trying to lose a certain amount of pounds.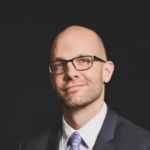 Dr. Neaman is a board-certified plastic surgeon that specializes in surgical body contouring. He prides himself on being on the cutting edge of plastic surgery. He takes an informative approach to each consultation, and through open dialogue and communication, he helps his patients decide on a treatment plan that meets their needs.