Posted on 25 Jan 2018
There is always a point in which people are fed up with dealing with the embarrassing scars that can remain long after your acne has cleared up. There are several options available to treat and fade acne scars. Finding the right one can be overwhelming with so many different treatments out there—it can be challenging to know which one will be right for your specific type of acne scarring.
Acne is a frustrating skin condition that affects a large portion of society; however, luckily there is fantastic help at Neaman MediSpa.
Fighting Acne Scarring With Infini
Infini, one of the most popular acne scarring treatments, is a microneedling technique that uses radio frequency to penetrate the skin. Through this process, the skin is forced to regenerate and heal itself. It's a 2-in-1 treatment of sorts. The radio frequency heat provides the benefit of skin tightening, while the microneedling treatment actually remodels the skin to improve the overall tone and texture. In turn, the appearance of acne scarring is reduced tremendously.
Active acne is also reduced, as the heat of the radio frequency helps to destroy the enlarged sebaceous glands that lead to serious breakouts. Whether you've suffered from acne in the past or are currently suffering from acne, Infini is a wonderful treatment option.
Infini Microneedling is a procedure that requires a bit of local anesthetic, which is applied topically. With that, the level of discomfort patients feel is minimal. It is most often recommended to do three treatments, however, in some cases, one treatment may provide the result you desire.
Chemical Peels For Acne Scarring
As you may know, MediSpas offer chemical peels, and they are an excellent way to fade acne scars. Chemical peels work by exfoliating or peeling the top layers of skin away and eventually getting off the raised layers of the scar closer to the base. As you get closer to the base, the scar looks smoother and will begin to fade away.
Most often, chemical peels require very little downtime and compared to other treatments, don't require a lot of expense. Chemical peels do need a certain level of commitment because most of the time it will take a series of chemical peels to get rid of all the acne scars. If you are someone who can designate a longer period of downtime after a chemical peel, you may consider getting a deep peel, which will most assuredly speed up the process quite a bit.
Microdermabrasion To Fight Acne Scars
Microdermabrasion is a treatment that works similarly to chemical peels, but it is a slower process unless a more aggressive approach is taken. The top layer of skin is actually exfoliated off leaving a glowing look on the skin. Removing the top layer of the skin also removes the raised portion of the scar.
Again, a series of the microdermabrasion needs to be committed to. They usually work slower than chemical peels unless the person agrees to a more aggressive approach.
Acne Treatment at Neaman MediSpa
Should you be looking for a medispa in the Salem area, Neaman MediSpa should be your choice. Neaman MediSpa has options because acne scarring is unique to each person. The depth of scarring, duration of scars, and age when scarring began are all factors that will determine which treatment is right for you.
At Neaman MediSpa, qualified clinical aestheticians will examine you, review your history and come up a plan that will eliminate the acne scarring that you have been dealing with for what has probably been years. For your complimentary consultation, give Neaman Medispa a call at (844) 338-5445. We will come up with a viable plan that works for you.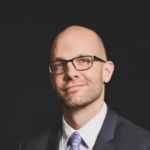 Dr. Neaman is a board-certified plastic surgeon that specializes in surgical body contouring. He prides himself on being on the cutting edge of plastic surgery. He takes an informative approach to each consultation, and through open dialogue and communication, he helps his patients decide on a treatment plan that meets their needs.