Posted on 08 Mar 2019
There's a new body contouring procedure on the block, and it is gaining quite the attention of physicians and celebrities. It's safe, effective and, best of all, non-surgical. Neaman MediSpa is excited to be offering this limited state-of-the-art body toning treatment to Salem residents who are looking for that little bit of help to tone and shape their physique.
It's called Emsculpt and celebrities, including New York Real Housewife Dorinda Medley, are raving about their experience and proven results. Heck, even some physicians are joining in on the fun. And why wouldn't they? It takes just 30 minutes to see real results.
Emsculpt can help you achieve those rock-solid abs or that tight, lifted booty you've so desperately tried to build in the gym. Unfortunately, not everyone's body responds the same, and some people's muscles take A LOT more time to develop and respond. Emsculpt, however, can cut down your gym time and give you noticeable results.
This revolutionary body toning procedure works by forcing your muscles to contract 20,000 times in one 30-minute treatment session. Those contractions are equivalent to performing 20,000 perfect sit-ups, lunges, or squats. Just the thought of that makes us want to break out in a sweat and fall to the ground. But, that's the other great news – you don't have to break a sweat with Emsculpt. You just sit back and relax and let the treatment paddles do the work.
Just as you wouldn't expect to see results, or be able to maintain them, after only one visit to the gym, you will need multiple treatment sessions with Emsculpt to achieve optimum muscle toning. But it won't take much: two days a week for two weeks to start and then a maintenance session every six months. Now, that's a workout anyone can handle.
You can finally have the shapely figure you've always wanted, and without anyone knowing you received a little help hence, why celebrities are so fond of treatment with Emsculpt. You'll be able to show off your Emsculpt muscles, and no one will be none the wiser.
Sounds too good to be true, doesn't it? Well, it's not. But you do have to do your part and live a healthy lifestyle with a good diet. We tend to think that is a small price to pay for a rockin' figure and improved overall health.
Learn More About Emsculpt at Neaman MediSpa
Now that we have your attention, schedule a consultation at Neaman MediSpa and find out just how truly great Emsculpt is. This non-surgical body toning treatment is like no other. Don't wait any longer, call 844-338-5445 to schedule your consultation. Your muscles are waiting!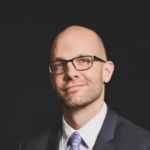 Dr. Neaman is a board-certified plastic surgeon that specializes in surgical body contouring. He prides himself on being on the cutting edge of plastic surgery. He takes an informative approach to each consultation, and through open dialogue and communication, he helps his patients decide on a treatment plan that meets their needs.