Posted on 17 Aug 2017
A mommy makeover is a general term used to refer to a cosmetic procedure package designed to restore a woman's body to its pre-pregnancy state. The focus is usually on the breasts and the abdomen because this is where the most significant changes occur.
The following are the most common procedures in a mommy makeover:
Breast augmentation: This surgical procedure increases the breast size using either saline implants, silicone gel implants, or fat grafting.
Breast lift: A breast lift fixes uneven breasts, sagging, drooping nipples, decreased breast volume, and stretched areolas.
Breast reduction: Reduces your breasts' size by removing fat and glandular tissue. The reduction then tightens the skin.
Tummy tuck: Also known as abdominoplasty, this procedure removes loose, excess skin, fat, and stretch marks below the belly button.
Liposuction: Reduces fatty bulges on the thighs, belly, hips, arms, neck, chin, or chest, especially the kind that fails to respond to exercise and diet.
HOW DO YOU GO ABOUT GETTING A MOMMY MAKEOVER?
Seeing as a mommy makeover entails very delicate, extensive procedures, you will need to find an experienced, reputable, board-certified surgeon who is comfortable to work with. Once you schedule a consultation, your surgeon will need to know about any medical conditions you may have, drug allergies, whether you are on any medication or supplements, your level of recreational drug usage, and if you have had any surgeries before. They may also inquire about your history with non-invasive cosmetic procedures. Ensure you give honest, detailed answers because this information will help determine the best, safest course of action for you.
After the initial consultation, you will schedule an appointment for the procedure. In most cases, all these procedures are performed on the same day so that you can have sufficient downtime. In preparation, you will need to ready your home for recovery so that everything is conveniently within your reach. You will also need a solid support system for the recovery period because you will be unable to lift heavy things (including your baby) or take on many tasks between the first four to six weeks afterward. However, you should start to feel better within two to three weeks.
CAN YOU GET YOUR PRE-BABY BODY BACK?
Your pre-baby body will be restored after the mommy makeover: you'll have a youthful bust, flat tummy, and a slimmer body appearance, hence better-fitting clothes. Most people report seeing this outcome starting from three months after the makeover. The variation depends on the specific procedures you undergo.
The results are permanent, apart from the breast implants, which will need replacement after some time. You must keep exercising and eating healthy because if you gain weight, the results will be compromised. Additionally, avoid getting pregnant again. In case you desire to have more children, your surgeon will recommend non-surgical procedures for your mommy makeovers, such as non-surgical fat reduction, skin resurfacing treatments, skin-tightening treatments, and injectables such as Botox and fillers. The results will not be as dramatic as those of surgery, but you'll be safe to have a baby.
CONCLUSION
You must have all your facts right before you get a mommy makeover. A great way to ensure this is to find a professional plastic surgeon. A great surgeon will also guarantee that you love how you look afterward.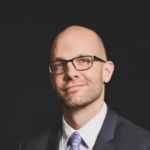 Dr. Neaman is a board-certified plastic surgeon that specializes in surgical body contouring. He prides himself on being on the cutting edge of plastic surgery. He takes an informative approach to each consultation, and through open dialogue and communication, he helps his patients decide on a treatment plan that meets their needs.