Posted on 27 Mar 2020
Arthritis can be an excruciatingly painful condition. It commonly affects the joints in one's hands, but can actually impact multiple parts of the body. Because the tissues surrounding the joint are inflamed, this condition greatly impacts the quality of one's life. Read this article to learn more about how plastic surgery can give you relief from hand arthritis.
What Is Arthritis?
Arthritis is a term used to describe joint pain and inflammation. While many people assume arthritis is exclusive to the hand joints, there are actually dozens of different types of arthritis. Inflammation can be so severe that arthritis has become one of the leading causes of disability in the United States. Over 50 million people suffer from this condition.
The symptoms of arthritis can vary in severity and consistency. Common symptoms include swelling, pain and stiffness of the joints. These symptoms can cause a decreased range of motion making movement difficult. If there is pain and inflammation in the knee joints, it can be hard to walk or climb stairs. Sometimes arthritis can be physically seen in the enlargement of joints.
How Is Arthritis Diagnosed?
Arthritis is diagnosed by a trained doctor. If a patient is seeing a new doctor, they may ask for a detailed family history. Often arthritis runs in families and the information may be helpful before performing any future tests.
After listing your concerns and symptoms related to joint pain, a medical professional will perform a simple physical exam. Generally this exam looks for swollen joints and/or a loss of motion. After a physical exam, they may use blood tests and X-rays to confirm a diagnosis of the exact type of arthritis.
Treatment for Arthritis
There are a few treatment options for arthritis. Medication is often prescribed. Pain medication, while often effective for remedying the symptoms of arthritis, cannot cure this condition. In addition to the limitations of just treating the symptoms, pain medication can also be addictive for many patients. Even if there is no history of addiction, using pain medication for a prolonged period of time can be risky for one's health.
Plastic surgery is a recommended treatment for certain types of arthritis. Typically during a plastic surgery for arthritis, a hand surgeon will be able to decrease pain while maximizing the function of inflamed joints and tendons. Tendon reconstruction, joint fusion and even joint replacement can all be successfully performed by trained medical professionals.
There are many different types of arthritis. Depending on the type of arthritis diagnosed, specific plastic surgeries are recommended. Osteoarthritis, a degenerative joint disease, can benefit from a type of surgery called arthrodesis. By fusing bone together, pain can be relieved relatively quickly. Psoriatic arthritis, a rare condition that causes a sausage-like swelling, can benefit from a type of joint replacement surgery. Because there are many different types of arthritis, finding the right diagnosis and the plastic surgery is crucial.
Conclusion
Arthritis can affect anyone. Regardless of age, sex or location, this condition can greatly impact the quality of one's life. Arthritis can develop due to an injury, metabolic issues, genetics, bacterial or viral infections or at random. Those that suffer from painful, swollen and stiff joints should seek help as soon as possible.
FOR MORE INFORMATION, SCHEDULE A VIRTUAL CONSULTATION TODAY
A virtual consultation by one of our board-certified plastic surgeons is a service we provide for all potential patients.  To learn more, call us at 844-338-5445 or visit our Contact Us Page.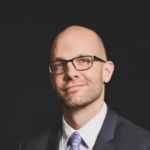 Dr. Neaman is a board-certified plastic surgeon that specializes in surgical body contouring. He prides himself on being on the cutting edge of plastic surgery. He takes an informative approach to each consultation, and through open dialogue and communication, he helps his patients decide on a treatment plan that meets their needs.