Posted on 11 Oct 2016
If you are seriously considering a mommy makeover in your future, there are a few important considerations to give thought to. You will have many questions and concerns. Here are a few suggestions of things to think about before your mommy makeover:
Do your homework! Make sure you consult with a board certified plastic surgeon. Make sure she or he is someone you can talk to freely and is someone you can trust without reservation. You will be placing your well-being in this person's hands. Consult thoroughly with them and ask questions.
If you smoke….stop! This is the single most important step you can take toward a good recovery. Nicotine is a vasoconstrictor, meaning it reduces the blood supply, which is vital to all surgeries, but especially to those where the viability of the skin and tissue is involved. Because tissue will be cut and moved, the tissue becomes compromised, so maximizing blood flow is essential.
Fill any prescriptions ahead of time. Ask your doctor about possible vitamin supplements to consider and also if there are any meds that you are taking that need to be stopped. Again, ask questions! Discuss the pain medication options you have and the side effects they have.
Line up help ahead of time. This is no time to do it alone. Find out your recovery timeline and have friends and family help, you will need it for the first few days.
Speak to your doctor about all aspects of the surgery, including scar placement, type and size of implants and whether or not a lift will be involved. Knowledge is power and more importantly, your right.
Get supplies ready and set up a recovery station. This will be the area where everything you need will be together, close at hand and easy to locate.
Clean your house, prepare meals ahead of time and freeze them. Get organized now. This will make it easier on everyone post op.
If you work, take at least 2 to 3 weeks off of your job. Many doctors say 2, but think about it, and make your choice according to your situation and your particular recovery rate from past experience.
Discuss all aspects of this procedure with your partner. Communication is very important to bar against possible resentment or a feeling of being overwhelmed. If everyone knows what to expect, things usually go much more smoothly.
Throw your vanity aside. This whole procedure is to help you look and feel better about yourself. Don't worry about it now. Relax, follow doctor's orders, stay calm and take deep breaths.
Contact Neaman Plastic Surgery for A Mommy Makeover Consultation
As in step one, the most important step of a mommy makeover is finding the plastic surgeon and team that is right for you. Contact Neaman Plastic Surgery for a sit down consultation to discuss what could be a life changing opportunity. We will answer all questions and concerns and get you on your way to your mommy makeover – call 844-338-5445.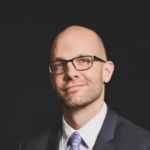 Dr. Neaman is a board-certified plastic surgeon that specializes in surgical body contouring. He prides himself on being on the cutting edge of plastic surgery. He takes an informative approach to each consultation, and through open dialogue and communication, he helps his patients decide on a treatment plan that meets their needs.