Posted on 07 Jun 2016
Your body naturally changes when going through a pregnancy and not surprisingly, your abdomen and breasts are affected more than any other areas. Sometimes the changes are minimal, while for other women, the changes are dramatic. For example, take a 5 foot tall woman who is pregnant with twins or someone who experienced a great weight gain due to hypertension. Shapes will be completely changed by pregnancy. Moreover, changes can be more profound with multiple pregnancies, prolonged breast-feeding, or large changes in breast size as a result of the pregnancies. And if these women are young, it's understandable they will feel strongly about restoring their youthful appearance after a giving birth.
Enter the Mommy Makeover.
A mommy makeover usually involves both a breast procedure as well as a tummy tuck. This can typically include any combination of breast surgery, including breast lift or reduction or possibly augmentation, as well as an abdominoplasty, liposuction, belt lipectomy, body lift, and other body contouring procedures.
The advantage of doing this all together is primarily that you will have only one operation, and more importantly one recovery. Now the recovery can be a little longer if both the breasts and abdomen are re-contoured. Abdominal work requires a longer recovery time than breast work because the core muscles that you use for sitting and standing are the one repaired during an abdominoplasty.
How to know If A Mommy Makeover is Right For You
Consult with a board certified plastic surgeon to discuss what you can do beyond losing weight and getting back into shape. Your surgeon can help reshape these areas when traditional exercise and diet just won't cut it. But a word of advice – wait until you are finished having children. Make sure that you allow enough time for the recovery. And take all the time you need to make the decision that is right for you.
Mommy Makeover Consultation
Dr. Keith Neaman is a board certified plastic surgeon helping patients restore their youthful appearance following pregnancy. Contact our office today if you'd like to schedule a consultation – 844-338-5445.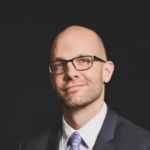 Dr. Neaman is a board-certified plastic surgeon that specializes in surgical body contouring. He prides himself on being on the cutting edge of plastic surgery. He takes an informative approach to each consultation, and through open dialogue and communication, he helps his patients decide on a treatment plan that meets their needs.