Posted on 21 Oct 2019
There are many benefits associated with getting a breast lift. It's a procedure that can enhance the appearance of the patient's breasts by making them perkier, larger and firmer. The ultimate goal is to achieve the patient's desired appearance and restore youthfulness. It's common for women that receive a breast lift to feel more confident in bras and clothing.
Improvements to the breasts during a breast lift often involves the removal of excess skin, as well as the repositioning of the areola and nipple. An experienced and knowledgeable cosmetic surgeon is able to create natural-looking breasts that are proportioned and align with the goals of the patient. Below are considerations to help you decide if a breast lift is right for you.
Restoring the Shape of Your Breasts After Breastfeeding
After pregnancy and breastfeeding, it's common for women to want their breasts restored. In fact, many women experience sagging breasts that are stretched from both changes that have taken place during the pregnancy and the impact of breastfeeding. A breast lift can restore the appearance of your breasts and implants are optional.
Lifting Drooping Breasts After Breastfeeding
Losing a significant amount of weight is a major accomplishment. What often accompanies that achievement is an excessive amount of skin in the breast area that can be removed through a breast lift procedure. Instead of the nipples pointing forward, they can end up pointing downward when the skin sags after weight loss. A breast lift can resolve this issue.
Improving Unusually Shaped Breasts
Sometimes breasts are shaped in a way the appears asymmetrical. A breast lift procedure can serve the purpose of creating symmetry between the two breasts. This is something that occurs as part of the process when restoring the aesthetic of breasts that have lost their round and perky shape. A skilled cosmetic surgeon will be proficient at achieving symmetry to the satisfaction of the patient.
Increasing or Reducing the Size of Your Breasts
If you are not particularly satisfied with the size of your breasts, a breast lift procedure could be beneficial, but only in conjunction with a breast augmentation. While a breast lift will help your breast look perkier, a breast augmentation will change the size. The same applies to breast reduction. If you are unhappy with large breasts and want to decrease the size, it will likely accompany a breast lift.
Enjoying Perkier Breasts
If you simply want your breasts to look perkier although you haven't experienced any major changes to your body, a breast lift procedure is a good option. It's a great way to obtain the aesthetic that you've always wanted, regardless of how minor or significant the desired change.
Whether or not you are a good candidate for a breast lift will depend on your unique situation. The decision should be made in consultation with a board-certified cosmetic surgeon. This will enable you to ask questions and get answers based on your specific situation.
For More Information, Schedule a Personalized Consultation Today!
A personalized consultation by one of our board-certified plastic surgeons is a service we provide for all potential patients.  To learn more, call us at 844-338-5445 or visit our Contact Us Page.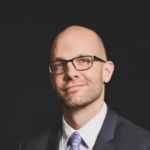 Dr. Neaman is a board-certified plastic surgeon that specializes in surgical body contouring. He prides himself on being on the cutting edge of plastic surgery. He takes an informative approach to each consultation, and through open dialogue and communication, he helps his patients decide on a treatment plan that meets their needs.