Posted on 08 Mar 2021
Laser hair removal is a cosmetic procedure that hit the market in the late 1990s. It became an instant hit for making it possible to remove unwanted hair permanently. It is effective, safe, and saves you money, thus being an excellent alternative to traditional hair removal methods. Laser hair removal is non-invasive and leaves your skin feeling smooth and soft for a long time. Unfortunately, not everybody is a good candidate. The factors that define whether you are a good candidate or not are listed below.
PERMANENT REMOVAL
Like a plague, hair keeps growing back faster and thicker than before in places where you least want it, such as your arms, legs, neck, chin, and back. This is despite your efforts to try every shaving method available under the sun. Although some approaches induce excruciating pain, the results do not last. Laser hair removal uses heat to neutralize hair follicles and stop or slow down hair growth.
SKIN AND HAIR TYPE
Laser hair removal works best for fair skin with coarse and dark hairs. This is because of the technology employed, which focuses on the hair pigment or melanin. The laser wand directs light energy into the skin, targeting the hair pigment. This can break down and eliminate several hair follicles. The result is hairless and flawless skin. It is more difficult for the lasers to target fine hairs and harder to get results with very fair or white skin. Darker skin tones and people who tan easily are also not ideal candidates for laser hair removal. However, with advanced technology such as the Candela Laser used at Neaman Medi Spa, there are specific lasers that may be used on these patients.
TREATMENT AREAS
The procedure works best for large treatment areas, such as arms, legs, chest, and back. However, it is also useful for tiny spots with concentrated hair, such as underarms and bikini areas. You can have laser hair removal done to remove the fuzz on your face, which may involve getting rid of hair on your upper lip area, sideburns, cheeks, or chin. It is best to avoid areas very close to your eyes, like between the eyebrows, because your eyes may still be damaged even when using protective goggles.
YOU ARE AWARE OF THE MULTIPLE SESSIONS INVOLVED
For the best results, you will need to attend multiple laser hair removal sessions. The results and number of session required vary from person to person, depending on several factors. Some of these include the thickness of the hair and the treatment area. From the first session, you can expect to see thinner and less visible hair that keeps fading away with subsequent sessions.
BOTTOM LINE
Laser hair removal saves you time, money, and energy that you could spend shaving or waxing. People who fit the above criteria can proceed with the procedure with the exception of pregnant or breastfeeding women. Find a trustworthy and reliable aesthetician who is state-licensed and who utilizes the best and most current laser technology to conduct the procedure such as the Candela laser device used at Neaman Medi Spa.
A professional Laser Hair Removal analysis and consultation by one of our Licensed Advanced Aestheticians is a service we provide for all potential patients. Virtual consultations are also available. To learn more, call us at 855-810-8425 or visit our Contact Us Page.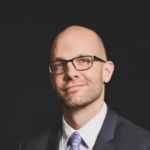 Dr. Neaman is a board-certified plastic surgeon that specializes in surgical body contouring. He prides himself on being on the cutting edge of plastic surgery. He takes an informative approach to each consultation, and through open dialogue and communication, he helps his patients decide on a treatment plan that meets their needs.