Posted on 30 Jul 2015
At what age do your breasts stop developing?
On average, breast development stops between 18-22 years of age, which often coincides with the completion of puberty. However, it is different for each person. With that being said, breast size, shape, and firmness will change throughout your life due to pregnancy, lactation, weight gain, weight loss, and hormones.
NEAMAN PLASTIC SURGERY CONSULTATIONS
Dr. Keith Neaman is a board certified plastic surgeon working on patients in Portland, Salem and Eugene Oregon areas. Specializing in tummy tucks, breast augmentation, and medical day spa services like Botox, Contact Dr. Neaman today for a consultation by calling 844-338-5445.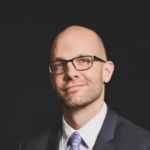 Dr. Neaman is a board-certified plastic surgeon that specializes in surgical body contouring. He prides himself on being on the cutting edge of plastic surgery. He takes an informative approach to each consultation, and through open dialogue and communication, he helps his patients decide on a treatment plan that meets their needs.