Posted on 23 Jun 2020
When you are preparing for a breast augmentation procedure, you may have a lot of questions. One of your top concerns is likely to be about the incision placement. Here are the four methods that the surgeon will choose from for making your incisions and the pros and cons of each method.
AXILLARY
The axillary incision is under the armpit. It does not mar the breast, so it is ideal if you wear low-cut tops. If you enjoy wearing lingerie, this incision will not cause you any discomfort. The small incision is done close to the line where the axillary hair typically ends, so shaving your armpits won't cause any extra pain. Since this area is usually hidden from the sun and not exposed when tanning, it is ideal for women who are conscious about scars. On the other hand, this incision is associated with more cases of malposition or capsular contracture.
PERIAREOLAR
This incision is around the areola. A surgeon usually makes the incision on the lower part where it is less noticeable. If you have a large areola, this is an ideal place for the incision. A big color difference between your areola and skin also makes an incision here almost impossible to see after healing is complete. Some studies have shown increased nipple sensitivity, difficulty with breastfeeding and a higher rate of capsular contracture for this method of incision.
PERIUMBILICAL
This type of incision is around or through the belly button. It can be done even if you have already had an incision in the area for a c-section delivery, hysterectomy, appendectomy or similar abdominal procedure. The incision is small, and it typically blends in with the natural crevices in the area. This incision style may also increase the risk of malposition or capsular contracture as demonstrated in a few small studies.
INFRAMAMMARY FOLD
The Inframammary fold incision style is under the breast where the fat of the breast meets the chest. This incision has a low complication rate, making it the place of choice for most surgeons. It also has a low-visibility scar. It rarely results in any sensitivity. However, the healing process with a scar in that location can be frustrating because the band of the bra typically goes across the same area of the body.
CHOOSING AN INCISION
The best incision style for you might be different from another woman, even if she is of the same build, weight and skin color and type. Your breast density, areola size and color, general sensitivity, lifestyle and personal preferences will play a role. Your choice of saline versus silicone implant will also factor in the type of incision used by your plastic surgeon.
DISCUSS YOUR AESTHETIC GOALS WITH OUR BOARD CERTIFIED PLASTIC SURGEONS
Our patients' health and well-being are a top priority in our practice. Contact us at 844-338-5445 or use the online form to schedule your consultation and receive a preliminary evaluation of your proposed treatment plan. We look forward to meeting you and discussing your cosmetic goals.
For further convenience, we are offering an online store for injections, products and treatments. Feel free to shop our most popular Medi Spa treatments and purchase Gift Cards.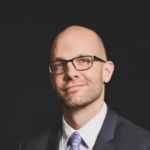 Dr. Neaman is a board-certified plastic surgeon that specializes in surgical body contouring. He prides himself on being on the cutting edge of plastic surgery. He takes an informative approach to each consultation, and through open dialogue and communication, he helps his patients decide on a treatment plan that meets their needs.