Posted on 01 Jun 2017
DERMAPLANING IS AN EXFOLIATING TREATMENT PERFORMED AT NEAMAN MEDISPA BY SPECIALLY TRAINED AESTHETICIANS TO REMOVE UNWANTED DEAD SKIN CELLS. IT REALLY IS AS SIMPLE AS THAT.THIS EXFOLIATING TREATMENT IS DONE BY CAREFULLY AND EXPERTLY USING A SMALL BLADE TO SCRAPE AND RID THE SKIN OF DEAD SKIN CELLS AND FACIAL HAIR AT THE SAME TIME. BY REMOVING THE LAYER OF FACIAL HAIR, OFTEN AFFECTIONATELY CALLED "PEACH FUZZ", AND DEAD SKIN CELLS, DERMAPLANING ALLOWS DEEPER PENETRATION OF THE APPLICATION OF ANY MILD CHEMICAL PEELS OR SKIN CARE PRODUCTS THAT YOU MAY USE.
A Little Preparation For A Dermaplane Goes A Long Way
To prepare for your treatment, it is necessary that any Retin-A or retinol products or any products containing alpha hydroxy acids (AHAs) be discontinued three days before treatment. It is highly recommended that extended sun exposure is avoided in the ten days before treatment.
You may experience a slight windburn feeling the first 24 to 48 hours after dermaplaning. There is no downtime related to this procedure. For two days post-procedure, we recommend avoiding direct heat from a hot shower spray, hair dryer, hot tubs, steam rooms or saunas. We would also suggest avoiding participation in activities that would cause excessive perspiration.
Loofahs, masques, scrubs or other means of mechanical exfoliation, ice or ice water should not be applied to the treated area for at least one week. All this is precautionary to avoid any highly unlikely infection, but mostly to avoid any minor discomfort.
Free Dermaplaning Consultation at Neaman MediSpa
Come to Neaman MediSpa and meet with one of our talented aestheticians about Dermaplaning and other Aesthetic Treatments at Neaman MediSpa. Together you can come up with a plan that is appropriate for your skin type and your skincare goals. Call Neaman MediSpa at (844) 338-5445 and set up your personalized consultation.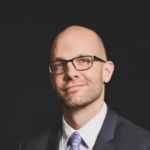 Dr. Neaman is a board-certified plastic surgeon that specializes in surgical body contouring. He prides himself on being on the cutting edge of plastic surgery. He takes an informative approach to each consultation, and through open dialogue and communication, he helps his patients decide on a treatment plan that meets their needs.