Posted on 31 Aug 2017
You've finally lost the weight!! The scale is showing a number you haven't seen in years, but the mirror may be disappointing you. A big weight loss of over 100 lbs. can leave you with untold amounts of loose skin, which no amount of dieting or exercise can work off. Luckily, there are many types of plastic surgery that can be done to remove the excess skin, such as tummy tucks, body contouring, breast lifts and arm lifts are just a few.
Body Contouring Surgery
Body Contouring (or body lift) is the most common procedure after a big weight loss and, if your weight is kept stable, it is the longest lasting.
An incision is made along the abdomen to remove sagging skin and also lifts and tightens arms, thighs, buttocks, waist and hips. Liposuction is usually added to this procedure to add contour and remove fat.
This procedure can bring dramatic results to the person seeking help after weight loss, but it does not come without risks to be considered. Many people find that problems with loose skin can still be a factor and also scarring can be an issue.
Tummy Tuck Surgery
A full tummy tuck involves an incision from hipbone to hipbone, allowing the surgeon to manipulate the tissue and skin and to repair weakened muscles. Many times liposuction is added to this procedure to aid in contouring. Scarring is a factor, but they usually fade over time and are not a big issue.
Breast Lift Surgery
A breast lift involves the surgeon removing excess skin and tissue, reshaping the breasts and repositioning the nipple higher on the chest. Many women elect to have an implant placed as well. Usually a breast implant alone will be a procedure that is not a one-time event. Adding implants will more than likely mean at least another surgery down the line, as implants commonly last 10 – 15 years.
Body Lift Weight Loss Surgery | Neaman Plastic Surgery Salem, Oregon
No matter what procedure or procedures you are considering, sit down with a well-respected, well-trained board certified plastic surgeon to get informed. This is a huge decision which needs to be made in accordance with a surgeon you trust and can communicate with. Contact Neaman Plastic Surgery for your consultation, and walk away confident and informed.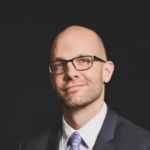 Dr. Neaman is a board-certified plastic surgeon that specializes in surgical body contouring. He prides himself on being on the cutting edge of plastic surgery. He takes an informative approach to each consultation, and through open dialogue and communication, he helps his patients decide on a treatment plan that meets their needs.