Posted on 28 Feb 2018
Most people have stubborn pockets of fat that refuse to budge no matter what diet or exercise plan is followed. Neaman MediSpa specializes in non-invasive procedures that offer real results with no pain and no downtime. Vanquish Me is one of the latest procedures made specifically for contouring the thighs and stomach. These two common problem areas are also some of the largest parts of the body, and Vanquish Me offers the biggest treatment area compared to every other fat cell disruption machine on the market.
Vanquish Me – Benefits of Fat Reduction Treatments
Unlike some other non-invasive (and surgical!) procedures, there's no body mass index (BMI) limit for patients interested in vanquishing fat in those troublesome areas for good. It also offers unparalleled patient safety and comfort in just 30 – 40-minute sessions. How many sessions you'll need depends on your body and goals, but will be determined in pre-procedure consultation sessions.
The sheer size of the machine and the ability to cover large areas means no "uneven" results, and that patients pay less for more. Some fat-banishing procedures require several sessions in small areas because of the size restrictions of the machine. Vanquish Me is capable of taking on the entire abdomen or length of the thigh in a single session.
How Vanquish Me Works
Vanquish Me uses Selective RF technology that upsets fat cells by heating up the adipose (fatty) tissue. This causes the cells to shrink and be flushed out of the body within a few weeks. Diet and exercise alone can only shrink fat cells. Everyone is born with a set amount of fat cells and distribution. Only through procedures like Vanquish Me can fat cells be completely eliminated* and contouring of the body takes place. Fat cells cannot "come back" once they've been removed from the body, making Vanquish Me a fantastic choice for those who want to remove fat from some of the largest and most challenging parts of the body-the abs and thighs.
Vanquish Me and Exilis Elite – Neaman MediSpa Fat Reduction Treatments
Neaman MediSpa also offers Exilis Elite, an FDA-approved and popular fat reduction treatment that blends targeting fat cells with tightening the skin. Also with no downtime, safe, and effective, it works by heating up skin layers and carefully melting away targeted areas. Both Vanquish Me, and Exilis Elite begin to unveil results in just a few weeks, with full results emerging in a couple of months.
Find out which procedure is right for you by calling Neaman MediSpa at 844-338-5445 today.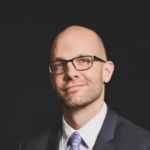 Dr. Neaman is a board-certified plastic surgeon that specializes in surgical body contouring. He prides himself on being on the cutting edge of plastic surgery. He takes an informative approach to each consultation, and through open dialogue and communication, he helps his patients decide on a treatment plan that meets their needs.