Posted on 05 Jan 2016
Breast lift or mastopexy is by far one of the most challenging operations a plastic surgeon performs. The type of lift depends upon the degree of ptosis or sagginess of the breast, the surgeons experience, preferred approach and patient goals.
Types of Breast Lifts
Crescent Lift – involves a crescent of skin removed at the top of the nipple to improve nipple position. This is the least invasive breast lift.
Benelli Lift – Otherwise known as a Circumareolar Lift. This is best used for slight nipple asymmetry or a mild lift. A doughnut-shaped incision is made around the areola to remove tissue and the skin is then 'purse-stringed' to tighten the breast skin. It is less invasive than full mastopexy. A flattening effect on the breasts may occur.
Lollipop Lift – Or Vertical Scar Mastopexy. A lollipop-shaped incision is made from the crease of the breast vertically and surrounds the nipple. This is a very effective lift for many women with low hanging breasts.
Anchor Lift – For significant breast droop. This is when the incision is made similar to the lollipop but also travels along the breast crease, forming an anchor shape. This is the most invasive breast lift procedure, but very effective for women with a long inframammary fold (distance from breast crease to the nipple).
Which Types of Breast Lift Is Right For You
Place a mark at your fold where the breast attaches to the chest and connect those lines below your breastbone between your breasts and look in the mirror, if your nipples are below the line, you need a mastopexy or breast lift. For some surgeons, the more ptosis or sagginess you have, the more of a lift you will require versus just doing the same lift for everyone.
In general, if your nipples are less than an inch below your fold, a surgeon can just perform an around the nipple-periareolar procedure. If your nipples are between 1-2 inches below the transposed fold, some surgeons recommend a circum-vertical, or around the nipple and vertical scar. If greater than 2 inches, surgeons may recommend a full mastopexy or anchor approach. Most patients are worried about the vertical scar, but it is the scar that always looks the best.
Always consult a board certified plastic surgeon to know all your options and which breast lift is right for you.
Breast Lift Consultation in Salem, Oregon
Neaman Plastic Surgery is home to Dr. Keith Neaman, a board certified cosmetic surgeon that helps patients needing breast surgery including breast lift, breast augmentation, breast reconstruction, and breast reduction. Contact us today by calling 844-338-5445 and schedule your free consultation.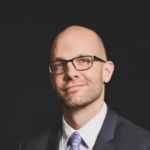 Dr. Neaman is a board-certified plastic surgeon that specializes in surgical body contouring. He prides himself on being on the cutting edge of plastic surgery. He takes an informative approach to each consultation, and through open dialogue and communication, he helps his patients decide on a treatment plan that meets their needs.