Posted on 31 Jan 2017
Tummy Tuck surgery is common. It is a procedure whereby loose, excess abdominal fat and stretch marks are removed. It is by no means a small operation. However, the results of many tummy tucks are very good and patients report a high level of satisfaction. When someone is considering tummy tuck surgery, one of his or her major concerns is whether or not scarring should be a consideration.
Why A Tummy Tuck?
Both men and women alike, who have lost a significant amount of weight, find themselves with loose, excess skin that no amount of dieting and exercise will ever come close to eliminating. This stubborn skin issue holds true for women who have had one or more children and those who have had a Caesarean section. The end goal, of course, it to have a slimmer waist, tighter abs and an overall improvement in the shape of the body. It also helps with the self-esteem that may be lacking.
How Is A Tummy Tuck Done?
In most tummy tuck surgery, a horizontal incision is made just above the pubic hairline. The amount of excess skin to be removed will dictate the length of the incision. The skin is dissected, and the excess fat is removed. The abdominal muscles are tightened, and the belly button will be repositioned. If the excess skin extends to the back, then the incision can be increased to the back as well.
What Can I Expect The Scars To Be Like?
Of course, you will have scars. Any surgery that involves incisions will also include scarring. However, they may not be quite as bad as one would imagine.
The placement of the incision depends on your anatomy. The length would be determined by the need of the patient and the procedure to be performed. Most incisions are placed quite well, and, over time, being barely noticeable. Over time, scars fade, and there are also procedures used to lighten or fade scars, which could also be considered.
Contact Neaman Plastic Surgery About Tummy Tuck Surgery
As with any surgery, selecting a well trained, experienced surgeon is your first step toward a successful tummy tuck surgery. Dr. Keith Neaman and our team of professionals will gladly consult with you and give you a clear picture of what to expect from your tummy tuck surgery. Allow us to consult with you about your future surgical options privately – 844-338-5445.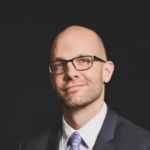 Dr. Neaman is a board-certified plastic surgeon that specializes in surgical body contouring. He prides himself on being on the cutting edge of plastic surgery. He takes an informative approach to each consultation, and through open dialogue and communication, he helps his patients decide on a treatment plan that meets their needs.