Posted on 31 Jul 2017
ONCE PATIENTS BECOME CONCERNED THAT THEIR TUMMY IS FEELING FLABBY, THE FIRST THING THAT COMES TO MIND IS A TUMMY TUCK. WHY NOT, RIGHT? A TUMMY TUCK IS A PROCEDURE THAT CAN REMOVE EXCESS FAT AND SKIN, AND IF THIS HAS BEEN A CONCERN FOR A VERY LONG TIME, YOU SHOULD CONSIDER THIS TREATMENT.HOWEVER, SOME PEOPLE BELIEVE THAT A TUMMY TUCK (ALSO KNOWN AS AN ABDOMINOPLASTY) IS AN EASY SOLUTION TO A FAT STOMACH. YES, WE CAN REMOVE THE FAT, BUT TO MAINTAIN IT REQUIRES EXERCISE AND A HEALTHY DIET. THIS KIND OF THINKING IS WHAT DRIVES PEOPLE TO PREMATURELY DECIDE THAT THEY WANT TO HAVE SURGERY.IF YOU ARE CONSIDERING HAVING THIS PROCEDURE, HERE ARE A FEW THINGS YOU NEED TO KNOW TO MAKE A SOUND DECISION.
Think About Your Objectives with A Tummy Tuck Surgery
Ask yourself why you want to get a tummy tuck. If it is simply for losing weight, then you might be coming in with the wrong objective in mind. Note that the ideal patients for a tummy tuck are people who have already reached their ideal weight. A tummy tuck will just help them tone their shape. You can use the goal of getting a tummy tuck to motivate you to lose weight if you are not at your ideal body size yet.
Plan for Time Off After Abdominoplasty
If you are considering a tummy tuck, you should enlist the help of your friends and family because you may need some help after the surgery. Time off does not just include work; it may mean getting help doing things around the house as well. The minimum duration of downtime is two weeks.
Get a Tummy Tuck Consultation Today with Neaman Plastic Surgery
If you are ready to talk with a top tummy tuck plastic surgeon, contact us for a consultation, and we'll be happy to discuss any questions or concerns you might have. Dr. Keith Neaman's experience and expertise can help make an informed decision about your upcoming tummy tuck procedure. Call Neaman Plastic Surgery at (844) 338-5445 to schedule your private consultation.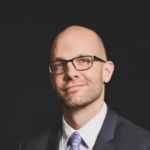 Dr. Neaman is a board-certified plastic surgeon that specializes in surgical body contouring. He prides himself on being on the cutting edge of plastic surgery. He takes an informative approach to each consultation, and through open dialogue and communication, he helps his patients decide on a treatment plan that meets their needs.