Posted on 03 May 2016
Salem Tummy Tuck – Tips on Recovery From Dr. Keith Neaman
Tummy Tuck recovery has to balance two things: the need to get going as quickly as possible, versus the need to keep things quiet until your body has had a chance to heal.
The optimal time varies by patient and there are different sets of problems if you lean one way vs another. Specifically, in the past, patients were told to stay very still for a long time following Abdominoplasty, but that created its own set of problems such as blood clots in the legs, or problems with the lungs. Nowadays, patients are encouraged to get moving soon, but that can also have its own set of problems such as wound separations, infections, or fluid collections. Like most things in life, the best answer is found somewhere in the middle.
Here is how we advise our own abdominoplasty post op patients who have undergone surgery in our surgery center. We hope you find it helpful as you contemplate whether a tummy tuck might be right for you.
Tummy Tuck Recover: First 5 Days
The first few days after surgery should be quiet time. Your body needs to rest and recover. Here are more details about what to do in the first five days following your surgery:
Bed Rest and Diet
You should be in bed with the head of the bed elevated and multiple pillows under your (slightly bent) knees following tummy tuck surgery. This is important because keeping your torso elevated helps expand your lungs, decreasing the likelihood of lung problems. This position also relaxes the skin on your belly, which was stretched at the time of closure. With the relaxed skin you have less tension on the wound, so less wound problems and better blood supply for healing.
During these first five days you should not be walking around. Walking should be goal-driven only–such as to the bathroom or to the refrigerator. Too much motion can cause the skin layer to slide against the muscle layer so the two tissues cannot knit together. This results in either fluid collections (seroma) or blood collection (hematoma). Drains can help prevent this, but if you move too much, fluid will accumulate despite the drains.
You can resume a normal diet as tolerated, but be sure to drink LOTS of fluids, especially in the first 72 hours following surgery. Fluids should not be diet sodas, but rather fluids such as juices or gatorade.
Compression Garment
We have our patients wear a compression garment to diminish swelling and prevent fluid accumulations. It is extremely important that you do NOT take off the compression garment during the first five days post op! It not only helps you heal faster, it also influences your final surgical result!
The compression garment extends at least to mid thigh and has suspenders to prevent folding or displacement of the garment while you are resting.
You should wear the garment 24/7 during this initial post op period. The garment should NOT be removed during the first 5 days.
Drains and Pain Pump
The pain pump is optional, but it is highly recommended and most patients do opt for it. It is inserted at the end of the procedure while you're still in the Operating Room. It will dispense local anesthetic to the incision area and will provide pain relief. Most patients are able to stand upright much sooner IF they have the pain pump! Learn more about how the pain pump reduces pain from cosmetic surgery in my video journal.
All tummy tucks surgery patients will have drains put in to collect fluid. Without the drains, the fluid would stay in the wound area and create problems! The drain bulb should be emptied when full and the amount of fluid should be recorded each time you empty it. This process is repeated until the drain is removed in my office. The pain pump is often removed at the same time as the drains.
Bathroom and Hygiene
Get up to go to the bathroom as often as necessary, but always be accompanied by someone who can provide support. You will need the help! You should be able to use the bathroom without removing the compression garment.
During the first five days, do NOT take a shower. Without removing the compression garment, you may sponge bathe your arms, legs, and face. However, you should not be getting the garment wet and you must not remove the garment.
Pain Medications
Following surgery, it is normal to have pain and discomfort. If you have pain, don't be afraid to take pain medication.
Pain meds help you to get rest, to breathe better, and to get up as needed with less discomfort. It is absolutely fine to have a pain pump *and* still take the pain meds. Doing both is not too much!
The pain pump is only a local anesthetic, so it works very differently than the pain pills, which are a narcotic. When both the pain pump and pain meds are used together during this initial period, they can really speed up your recovery!
First Post Op Office Visit
On the 5th day post op, we usually see our tummy tuck patients in my office. Most patients have their drains and the pain pump removed at this time.
With all of the tubes and drains removed, you are feeling more mobile. During this initial post op visit the compression garment is also removed and you're given a new, clean garment. We then determine the plan of action for you to follow during the next week of post op. After this post op office visit, you can shower or bathe. However, the new garment should be put back on immediately to prevent swelling and fluid accumulations.
Contact Salem Tummy Tuck Surgeon
Now that you know what to expect in the first week following abdominoplasty surgery, stay tuned for what to expect in weeks 2-5 in a future blog. Contact Dr. Neaman to schedule your consultation.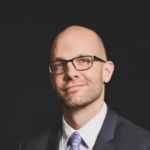 Dr. Neaman is a board-certified plastic surgeon that specializes in surgical body contouring. He prides himself on being on the cutting edge of plastic surgery. He takes an informative approach to each consultation, and through open dialogue and communication, he helps his patients decide on a treatment plan that meets their needs.