Posted on 15 Mar 2019
Stretch marks can be a source of embarrassment and self-consciousness. Whether they are from weight fluctuations, pregnancy or other lifestyle factors, stretch marks can be difficult to get rid of in that they affect not only the top layer of skin but also the deeper layers. Hence why lotions only do so much to disguise them. Stretch marks can develop anywhere on the body but are commonly found on the abdomen. Fortunately, a tummy tuck from Neaman Plastic Surgery can help to lessen the appearance of stretch marks by tightening the skin and toning the abdomen.
What Are Stretch Marks?
Most people tend only to associate stretch marks with pregnancy; however, anyone, including men, can develop these unsightly skin blemishes. Stretch marks are a form of scarring on the skin that show up as faded lines and streaks. They develop as a result of the skin being overstretched which causes fibers to break and collagen production to slow down. Along with pregnancy, rapid weight gain or loss and sudden growth spurts can all lead to stretch marks. Sometimes stretch marks will disappear on their own, but more times than not, it requires professional care to remove them.
Remove Stretch Marks While Eliminating Excess Abdominal Skin
While a tummy tuck cannot "correct" stretch marks, it can successfully remove them in the tummy region. However, this is not the sole reason for having an abdominoplasty. A tummy tuck is a cosmetic procedure that is used to remove loose hanging skin that has lost its elasticity and is unable to retract back to its former shape. It also helps to tighten weakened abdominal muscles. During this surgery, if stretch marks happen to be present on the excess skin below the navel, they too will be excised and removed. If stretch marks are present above the belly button, that skin will be repositioned and stretched to tighten the abdominal area. This can help to improve the appearance of the stretch marks that remain.
Get Smooth Tummy Contours With A Tummy Tuck At Neaman Plastic Surgery
Candidates for a tummy tuck should be in good general health and have realistic expectations. If you are plagued with loose abdominal skin as well as stretch marks in the surrounding area, you may be able to finally achieve that flat, toned midsection and reduce the appearance of your stretch marks. To learn more about what a tummy tuck can do for you, schedule a consultation with Salem plastic surgeons Dr. Keith Neaman and Dr. Dustin Christiansen. Don't let stretch marks or excess tummy skin keep you from showing off your body and feeling confident. Contact Neaman Plastic Surgery today by calling 844-338-5445.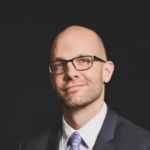 Dr. Neaman is a board-certified plastic surgeon that specializes in surgical body contouring. He prides himself on being on the cutting edge of plastic surgery. He takes an informative approach to each consultation, and through open dialogue and communication, he helps his patients decide on a treatment plan that meets their needs.