Posted on 27 Jul 2017
MANY ACTRESSES AND CELEBRITIES IN THEIR 40S HAVE BEEN ABLE TO ACHIEVE TIMELESS BEAUTY AND GLOWING SKIN WITH THE HELP OF SUCH PROCEDURES BOTOX AND DERMAL FILLERS. WE STUDY THEIR PHOTOS, AND WE WONDER WHAT THEY HAVE DONE TO FIND SUCH GREAT RESULTS. SOMETIMES IT IS A LUCKY DRAW IN THE GENETICS DEPARTMENT COMBINED WITH EXERCISE AND A HEALTHY DIET. OTHER TIMES THEY HAVE GOTTEN A LITTLE EXTRA HELP FROM PLASTIC SURGERY.IN YOUR 40S, YOUR SKIN NATURALLY STARTS TO APPEAR LESS FIRM. YOU COULD NOTICE SOME LOSS OF VOLUME, SAGGING SKIN, AND FINE LINES AND WRINKLES. FORTUNATELY, SOME TREATMENTS CAN HELP YOU SLOW DOWN AGING JUST LIKE THE CELEBRITIES DO.
Top Cosmetic Surgery Treatments for Your 40s
1. Botox. Botox injections relax the muscles beneath your skin to help prevent additional wrinkles and worry lines from forming. They smooth the skin and help you look your best.
2. Dermal fillers. Fillers offset any reduction in volume in your skin and help to fill those lines and wrinkles. You can also use fillers to contour areas of your face that you find problematic.
3. Breast lift. After pregnancies or just from the effects of gravity, breasts can start to sag over time. A breast lift gives you that youthful appearance and firm cleavage back.
4. Tummy tuck. The belly pooch is one of the more annoying occurrences that happen in our 40s. A tummy tuck can help to flatten and contour your stomach so you can return to wearing bikinis and not worrying if your midriff is showing.
5. Mommy makeover. Sometimes we have more than one issue that we would like addressed at one time. The Mommy Makeover is the best way to get back to your pre-pregnancy body. A breast lift and a tummy tuck are typically included in a Mommy Makeover.
Get a Free Cosmetic Surgery Consultation at Neaman Plastic Surgery in Salem, OR
If you are ready to talk about any of these treatment options, contact us for a free MediSpa consultation, or schedule a time for a proper consultation with Dr. Neaman, and we'll be happy to discuss any questions or concerns you might have. Dr. Keith Neaman's experience and expertise can help make an informed decision. Call Neaman Plastic Surgery at (844) 338-5445 to schedule your private consultation.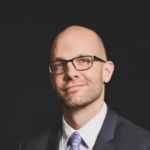 Dr. Neaman is a board-certified plastic surgeon that specializes in surgical body contouring. He prides himself on being on the cutting edge of plastic surgery. He takes an informative approach to each consultation, and through open dialogue and communication, he helps his patients decide on a treatment plan that meets their needs.