Posted on 17 Apr 2019
Congratulations, you've made the decision to enhance your appearance with cosmetic surgery, now you just have to find the perfect cosmetic surgeon. Of course, you want your results to be perfect as well as your procedure to be safe, and to ensure this happens you must select the right cosmetic surgeon for your needs.
You will want to find an experienced and qualified surgeon such as Dr. Keith Neaman or Dr. Dustin Christiansen, and here's how you can do just that.
Read Reviews or Ask For Recommendations
An excellent way to get some inside information about a particular cosmetic surgeon is to find out what other people have to say about them. The Internet provides a wealth of information. Research any possible candidates. Read reviews, testimonials and physician ratings. Most cosmetic surgeons will have a lot of this information on their website but be careful. You want to read the good and the bad. Look on social media pages that are open to the public to comment on. Along with online research, ask family and friends for any recommendations. If they haven't used a particular surgeon, they may know someone who has and that can provide you with a little personal insight.
Check For Qualifications or Any Specialties
Any cosmetic surgeon you consider should most definitely be board certified by the American Board of Plastic Surgery. This lets you know that they have the minimum qualifications necessary. Many surgeons will have additional certifications as well as specializations in specific procedures. If you are considering breast augmentation, you will want to find a surgeon who has years of experience performing breast augmentations and breast related surgeries. Many surgeons will be skilled in a variety of procedures but will have specialties in a few, meaning they have more than just the minimum qualifications and training in that particular area.
Schedule A Consultation
This is by far one of the most important things you need to do when deciding on your cosmetic surgeon. During your appointment, you have the opportunity to ask questions and lots of them. This way you get to know the surgeon and they get to know you. Take note on how you feel and whether or not you are comfortable during your consultation. You want to be relaxed and feel at ease when speaking to your surgeon. This consultation gives you a chance to see what the surgeon is able to achieve result wise. Ask to see before and after pictures of former patients. After meeting with a few cosmetic surgeons, compare your experience before making a decision.
If you're considering cosmetic surgery, get to know Dr. Neaman and Dr. Christiansen by scheduling a consultation at Neaman Plastic Surgery. Don't wait, call 844-338-5445 today!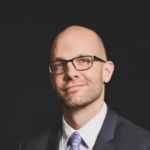 Dr. Neaman is a board-certified plastic surgeon that specializes in surgical body contouring. He prides himself on being on the cutting edge of plastic surgery. He takes an informative approach to each consultation, and through open dialogue and communication, he helps his patients decide on a treatment plan that meets their needs.