Posted on 22 Dec 2020
Botox was approved by the U.S. Food and Drug Administration (FDA) as a cosmetic treatment in 2002. The popularity of onabotulinumtoxinA, the drug's chemical name, for cosmetic purposes is growing every year. This demand has encouraged many unlicensed beauty industry figures to offer bootleg Botox to clients at deeply-discounted prices. For this reason, finding a reputable Botox provider near you is more challenging than ever before. Read our guide to understand the key factors in finding a reputable botox professional in your area.
UNDERSTAND HOW CERTIFICATION WORKS
Nurse practitioners (NPs), physicians' assistants (PAs), and physicians can legally prescribe and administer Botox to patients in the United States. Registered nurses (RAs) can administer Botox but only under a physician's supervision. Aestheticians, also known as beauticians, are not legally allowed to prescribe or inject Botox.
You can verify the medical licenses of NPs, PAs, and physicians with your state's board of medicine. Many experienced cosmetic surgery patients prefer plastic surgeons to inject their Botox. In the United States, plastic surgeons must be certified by the American Board of Plastic Surgery. This certification, which is not required, can be verified online.
EXPERIENCE MEANS THE WORLD
You should never sacrifice a practitioner's certification for an unlicensed beautician's experience. However, when it comes to licensed medical providers, experience means the world. After compiling a list of Botox providers in your area, research how long they've been giving Botox treatments for. This information can sometimes be found on reputable providers' websites. In most cases, you'll need to call them or visit them in person.
DON'T BE AFRAID OF INTERVIEWING
Never be afraid to interview cosmetic surgery or medical spa providers. Most providers are too busy to hold free consultations with prospective customers. If you can afford it, pay for a consultation with the provider you're interested in.
Be prepared to ask questions like:
Into how many patients have you injected Botox?
Can you give me any references to contact?
Will you be injecting my Botox or will one of your staff members?
What medical licenses do you hold?
SEARCH FOR GOOD REVIEWS
Customer reviews are very important for Botox providers. Since most patients are deeply concerned about their Botox results, they will scour the Internet for reviews of various providers in their local areas. You should do the same. Look to multiple websites, especially websites designed specifically for hosting healthcare provider reviews, to dig up previous patients' experiences with the medical facilities you're considering.
If you know friends, coworkers, family members, or other associates who have received Botox injections, ask them for recommendations. You may be able to secure discounted prices by finding referrals.
Ultimately, you should go with your gut. If you get a bad feeling about a Botox provider, don't be afraid to opt out. As long as you do your due diligence, however, you shouldn't have an issue.
FOR MORE INFORMATION, SCHEDULE A CONSULTATION TODAY!
A professional consultation by one of our Licensed Nurse Injectors is a service we provide for all potential patients.  Virtual consultations are also available. To learn more, call us at 855-810-8425 or visit our Contact Us Page.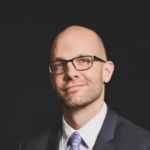 Dr. Neaman is a board-certified plastic surgeon that specializes in surgical body contouring. He prides himself on being on the cutting edge of plastic surgery. He takes an informative approach to each consultation, and through open dialogue and communication, he helps his patients decide on a treatment plan that meets their needs.