Posted on 11 Jan 2019
At Neaman Plastic Surgery we want you to feel comfortable in your decision to have plastic surgery. It's a big decision and one that should never be taken lightly. That's why Dr. Keith Neaman, Salem Oregon Plastic Surgeon, gives you access to so many before and after pictures in his online gallery and in-office. Using pictures can help settle your nerves and give you the confidence that your plastic surgery, whether it be breast surgery, facial plastic surgery or any other type of body contouring surgery, will yield successful and positive results.
Before and after photo galleries should be your first stop on your plastic surgery journey. It not only helps you pick the right Oregon plastic surgeon, but it also helps you decide what you want and don't want result wise. Plus, it can be fun!
Focus On Your Particular Plastic Surgery Procedure
When perusing online plastic surgery before and after galleries, look at pictures of patients who have had the same procedure you're considering. Print them out and circle what you like and don't like. This gives Dr. Neaman great detail of what you're looking to achieve. Plus, he will be able to better inform you if your body is able to achieve similar results. For example, say you found the most beautiful and perfect breast augmentation result, but the before-and-after patient had a completely different breast shape than yours to begin with. Unfortunately, there's a good chance your results won't turn out like hers. And you need to know this before you go under-the-knife. These before and after pictures help to give you realistic expectations.
Look For Signs Of Outstanding Oregon Plastic Surgeon Skill
Photos of real patients don't lie. A true surgeon's skill will show in before and after pictures. Scars should look thin and blend in. That's a true sign of expertise. If you can't see them, you know the surgeon placed them where they can be concealed by clothing or disguised in natural creases. The last thing you want to see are red, thick scars that jump out at you. That's a warning flag you definitely don't want to ignore.
Contact Neaman Plastic Surgery Today!
Have fun with your search. By electing to have plastic surgery you're doing something for yourself and to make you feel better. You deserve to get the results you want and feel comfortable at the same time. Neaman Plastic Surgery invites you to 11schedule a consultation with Dr. Neaman and look at photos together. The only way you're going to get the results you want is to be proactive and to voice your concerns and desires. Call 844-338-5445 to schedule your in-person consultation and start your journey to a more beautiful and happier you!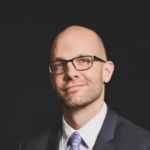 Dr. Neaman is a board-certified plastic surgeon that specializes in surgical body contouring. He prides himself on being on the cutting edge of plastic surgery. He takes an informative approach to each consultation, and through open dialogue and communication, he helps his patients decide on a treatment plan that meets their needs.