Posted on 30 Apr 2018
Looking young and beautiful has never been so easy. If you want to rejuvenate your appearance, you no longer have to worry about surgery or a lengthy recovery time. Neaman MediSpa offers a variety of non-surgical skin tightening procedures to women in or around Salem, who want to enhance the tone and texture of their face and body. Whether you want to smooth fine lines and wrinkles, tighten loose skin or remove unwanted fat and cellulite, Neaman MediSpa has a treatment to enhance your overall appearance.
Infini Skin Tightening – RF and Microneedling in One
Combining fractional radiofrequency technology with microneedling, Infini RF uses fine needles to penetrate the skin while emitting RF energy into the deep layers below the surface. With Infini, you are in complete control of the treatment depth and energy. This protects the superficial layer of skin and keeps the RF heat in the dermis. With each passing of the device, collagen production is stimulated, and tissue tightening is activated. Infini also helps to smooth surface texture and heal blemished skin. You can finally remove or lessen the appearance of those acne scars from your youth and regain your confidence and glowing complexion.
Exilis Elite – Head to Toe Rejuvenation
Exilis Elite is a breakthrough skin tightening treatment that uses radiofrequency waves and ultrasound to tighten and tone both your face and body. Now you can look good from any angle with the help of one device. Via a handheld modality, ultrasound, and RF waves are penetrated deep into the skin's tissues to break up fat and tighten the skin. The heat destroys fats cells while stimulating collagen growth. The melted fat is permanently* removed from the body through the lymphatic system. Exilis can give you a slimmer face and a streamlined physique with no needles and no downtime. Exilis works wonders at fat reduction and can be paired with other medispa procedures, such as Vanquish Me to treat larger problem areas on the body, and Cellutone to further reduce the appearance of cellulite and improve skin texture.
If you're tired of dealing with loose skin and the effects of aging but don't want to go under the knife, consider one of our non-surgical medispa skin tightening treatments. With Infini RF and Exilis Elite, we can treat your whole body to create a smooth and youthful contour. Contact Neaman MediSpa at 844-338-5445 to schedule your complimentary consultation and get started on head-to-toe rejuvenation.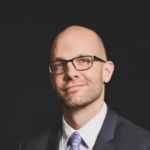 Dr. Neaman is a board-certified plastic surgeon that specializes in surgical body contouring. He prides himself on being on the cutting edge of plastic surgery. He takes an informative approach to each consultation, and through open dialogue and communication, he helps his patients decide on a treatment plan that meets their needs.