Posted on 23 Jul 2015
I am experiencing back pain, shoulder pain and my breasts already sag about 3 inches. I am only 14 years old. What are the benefits and risks of being a young patient receiving a breast reduction?
What you are talking about is Juvenile Breast Hypertrophy. Many younger people are receiving breast reductions at young ages due to the benefits they receive including less pain, better posture and the ability to play sports and be active.
The biggest problem you may find is that your breasts haven't stopped developing at the age of 14 and so they will continue to grow after your surgery. You may have to repeat the surgery at a later date and you may have problems breastfeeding in your childbearing years. Talk with your parents and bring them to have a consultation with a plastic surgeon who can talk with you about your specific case.
NEAMAN PLASTIC SURGERY BREAST REDUCTION
Dr. Keith Neaman is a board certified plastic surgeon working on patients in Portland, Salem and Eugene Oregon areas. Specializing in tummy tucks, breast augmentation, and medical day spa services, Contact Dr. Neaman today for a consultation by calling 844-338-5445.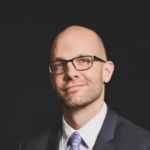 Dr. Neaman is a board-certified plastic surgeon that specializes in surgical body contouring. He prides himself on being on the cutting edge of plastic surgery. He takes an informative approach to each consultation, and through open dialogue and communication, he helps his patients decide on a treatment plan that meets their needs.