Posted on 02 Apr 2019
Mommy makeovers are a fabulous and successful way to restore your pre-baby body by combining several cosmetic procedures, such as a tummy tuck and breast augmentation, into one surgery. However, the combination of procedures can make your mommy makeover recovery a bit overwhelming. Fortunately, with the skill and expertise of Salem plastic surgeons Dr. Keith Neaman and Dr. Dustin Christiansen along with these tips, you can be sure to have a quick and seamless mommy makeover recovery.
Plan Ahead for After Surgery Ease
Surgery of any kind is taxing on the body, and the last thing you want to think about after your procedure is performing daily household tasks. The goal is to make your life easier, so stock up on ready-made food and freeze meals. Make sure laundry is done and the house is clean. By knocking out your house/family responsibilities ahead of time, you can recover without added stress. Fill prescriptions prior to surgery to avoid extra work or the possibility of running into people when you may not be feeling so social. Thinking ahead can ensure you have a smooth and comfortable recovery period.
Adopt a Healthy Lifestyle to Prevent Side Effects
To achieve the best possible results, you should take the necessary steps to lead a healthy life. It doesn't matter if you underwent abdominoplasty, a body lift, breast augmentation or any other cosmetic surgery, complications can arise if you don't make smart and healthy choices. Smoking can hinder your recovery by making it hard for your body to recover so eliminate that. Certain medications can result in an increase in bleeding and bruising. You'll want to discuss all medications with Dr. Neaman or Dr. Christiansen prior to surgery to make sure you do not suffer any adverse reactions. A good thing to keep in mind – the healthier you are before surgery, the easier your mommy makeover recovery will be.
Rest and Be Patient For Optimum Results
Recovery is about taking it easy and letting your body heal. To do this, you must rest, rest and rest some more. Be patient with yourself and know it's okay not to do very much while recovering from surgery. Listen to your body; it will tell you when you need to slow down and rest.
Schedule Your Consultation At Neaman Plastic Surgery Today!
A mommy makeover recovery takes time and is not something to rush. Keep these tips in mind and find out what else you can do to ensure you have the very best possible recovery. Contact Neaman Plastic Surgery to learn more and to schedule a consultation for your life-changing mommy makeover. Call 844-338-5445 today!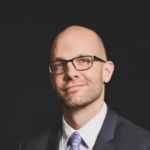 Dr. Neaman is a board-certified plastic surgeon that specializes in surgical body contouring. He prides himself on being on the cutting edge of plastic surgery. He takes an informative approach to each consultation, and through open dialogue and communication, he helps his patients decide on a treatment plan that meets their needs.