Posted on 17 Nov 2016
When a silicone breast implant is placed during breast augmentation surgery, fibrous tissue, or what is known as a "capsule" will form around the implant. It is entirely possible that should the implant rupture, that it goes unnoticed because the free silicone (if any were to escape implant shell) remains trapped inside this capsule. This is called a "silent rupture".
When a rupture occurs the fibrous tissue can become inflamed and scar tissue may form causing:
Swelling and soreness
Lumps in the breast affected
Change in size of breast
Softening or hardening
Should you suspect a rupture of your silicone breast implant, consulting your doctor would be advisable. At that point your doctor can confirm if indeed you are dealing with a rupture with an imaging test. If you think you may have a silent rupture, some women prefer the wait and see approach, while many others would opt to have the implant removed or replaced. Again, the wisest choice would be to seek medical advice.
Of course, be aware that breast implants are not meant to last a lifetime. It is in fact, recommended that women who have breast implants have routine scans to detect these silent ruptures beginning at the 3 year point after implantation and every 2 years after that.
Breast Implant Augmentation Surgery Consultation
Should you have concerns or questions regarding breast augmentation and/or silicone breast implants, consult a highly qualified plastic surgeon that will guide you through the process. Dr. Keith Neaman is happy to schedule a consultation with you and determine if breast augmentation surgery will meet your aesthetic goals. Please call 844-338-5445 to set up your consultation.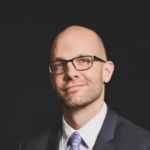 Dr. Neaman is a board-certified plastic surgeon that specializes in surgical body contouring. He prides himself on being on the cutting edge of plastic surgery. He takes an informative approach to each consultation, and through open dialogue and communication, he helps his patients decide on a treatment plan that meets their needs.