Posted on 02 Mar 2021
If you are wondering when to have cosmetic surgery, the decision can be quite difficult. Fortunately, there are certain signs that can let you know that it's the right time. While the decision to have cosmetic surgery or not is different for every individual, these are a few signs that cosmetic surgery might be something to consider:
1. YOU NOTICE SUBSTANTIAL WRINKLES OR OTHER AGING-RELATED SKIN ISSUES
If you notice significant wrinkles, fine lines, and other age-related health problems, it might be a good idea to consider cosmetic surgery. These issues can be easily removed with cosmetic surgery, and you may be able to correct these problems with Botox injections. These injections do not tend to cause a lot of side effects, and they are extremely popular among people who are seeking cosmetic surgery. Here are a few examples of age-related cosmetic issues that you may want to consider surgery for:
Fine lines
Wrinkles
Crow's feet
2. YOU'VE ALWAYS HAD A STRONG DESIRE TO CHANGE A CERTAIN PHYSICAL FEATURE
If there is a physical feature that you have always wanted to change, you may want to consider plastic surgery. This is especially true if the feature is easily altered with cosmetic surgery. Here are a few examples of common plastic surgeries to alter a physical feature that isn't related to aging:
Nose size reduction
Breast augmentation or implants
Eye lifts
3. CONSIDER WHETHER OR NOT THE COSMETIC SURGERY THAT YOU'RE CONSIDERING IS REVERSIBLE
If a surgery that you're considering is reversible, it's important to be aware of whether or not the procedure can be reversed. Procedures that are irreversible should be approached with caution. However, if the procedure can be reversed, that somewhat reduces the potential for permanent unwanted side effects.
4. MAKE SURE THAT YOU HAVE PICKED THE RIGHT SURGEON
In order to ensure that you have the best results from your surgery, it's important to pick out a skilled cosmetic surgeon. While there are many things to keep in mind when you're looking for a cosmetic surgeon, these are a few of the most important things to consider:
Read reviews that patients have posted on third-party websites.
Look them up on WebMD, Vitals, and other similar websites.
Check to make sure that there aren't any significant lawsuits against them, which may be a sign of a poor track record.
Ensure that they offer the types of procedures that you're looking for.
Try to find photographs of surgeries that they performed on past patients, which will help you to determine how they're likely to do with yours.
If you're considering plastic surgery, Neaman Plastic Surgery can help. We offer breast, facial plastic, body contouring, and hand surgery.
DISCUSS YOUR AESTHETIC GOALS WITH OUR BOARD CERTIFIED PLASTIC SURGEONS
Our patients' health and well-being are a top priority in our practice. Contact us at 844-338-5445 or use the online form to schedule your consultation and receive a preliminary evaluation of your proposed treatment plan. We look forward to meeting you and discussing your cosmetic goals.
For further convenience, we are offering an online store for injections, products and treatments. Feel free to shop our most popular Medi Spa treatments and purchase Gift Cards.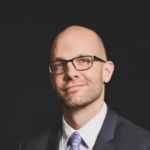 Dr. Neaman is a board-certified plastic surgeon that specializes in surgical body contouring. He prides himself on being on the cutting edge of plastic surgery. He takes an informative approach to each consultation, and through open dialogue and communication, he helps his patients decide on a treatment plan that meets their needs.