Posted on 13 Mar 2018
If you want to improve the look of your smile lines, marionette lines or wrinkles without looking "overdone" – then you should talk to your physician about Sculptra Dermal Filler. Sculptra Dermal Filler is a fantastic facial injectable with proven, noticeable results that appear gradually over the course of a couple of months and can last up to two years.
Why Use Sculptra
As we are well aware, there are many types of dermal fillers and anti-aging injectables to choose from; it is highly beneficial to consult your doctor or aesthetician to make sure you are choosing the best treatment for you. Whether it is Sculptra Dermal Filler or something else, dermal fillers are not a one size fits all treatment. Consider the following questions and talk with your injector to help determine if Sculptra can meet your aesthetic goals:
Am I a good candidate for Sculptra Dermal Filler?
What are the differences between a collagen filler and other dermal fillers?
How does Sculptra Dermal Filler work?
Will the results make me look like I've had "work" done?
What is the difference between Sculptra Dermal Filler and other fillers?
How many treatments will I need?
When can I expect to see results?
How long will the results last?
Is there a possibility of an allergic reaction?
What Should I Expect At My Sculptra Dermal Filler Appointment?
A trained nurse injector administers Sculptra Aesthetic over a series of sessions covering a one month span. On average, three treatment sessions are usually recommended in a 30 day period. As with any injection, minor pain is possible, but your physician will use a topical anesthetic to ease any discomfort. Immediately after each treatment session, you may experience slight swelling. Swelling usually subsides within just a few days, and the wrinkles will very temporarily reappear as the gradual process of collagen replacement continues within the first few weeks after each treatment session. You will start to see progressive, visible results within the first few weeks after each treatment.
Sculptra Dermal Filler – Complimentary Consultations at Neaman MediSpa
Sculptra Dermal Filler a new and innovative way to treat wrinkles now and into the future. With the ability to increase collagen production while minimizing wrinkles, it's the go-to dermal filler today. Neaman MediSpa proudly offers Sculptra Dermal Filler as well as a complimentary Medispa consultation to discover if Sculptra is right for you. Contact Neaman MediSpa today at (844) 338-5445 to book your appointment.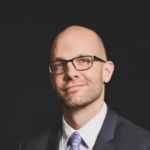 Dr. Neaman is a board-certified plastic surgeon that specializes in surgical body contouring. He prides himself on being on the cutting edge of plastic surgery. He takes an informative approach to each consultation, and through open dialogue and communication, he helps his patients decide on a treatment plan that meets their needs.