Posted on 10 Sep 2015
We are pleased to announce a few hot specials that are happening in the month of September.
Tattoo Removal Special
How are you feeling about your ex's name on your arm that misspelllling on your back? At Neaman Plastic Surgery we are proud to offer the newest and most innovative techniques to remove unwanted tattoos.
The Spectra dual mode q-switched Nd: YAG laser has become the gold standard in treating tattoo's of ALL colors given the number hand pieces available with a variety of treatment wavelengths.
50% off tattoo removal packages now through September 30, 2015
—
Breast Augmentation Special
Breast Augmentation is a great option for patients who want to not only enhance size and contour but also for those who want to have that aesthetic balance and a sensation of physical uniformity.
Breast Augmentation Special: $750 Off surgeon fees now through September 30, 2015
—
Laser Hair Removal Special
At Neaman MediSpa we bring the newest technology available to effectively remove hair with speed, efficiency, and comfort. We understand the science behind laser hair removal and offer a laser that treats a wide variety of different hair colors and thicknesses in a variety of skin types. Virtually all locations can be treated including back, arms, legs, face, chest, bikini area and underarms.
Laser Hair Removal Special: 50% off packages now through September 30, 2015
—
CONTACT NEAMAN PLASTIC SURGERY
The staff and Dr. Neaman are always creating fun specials for cosmetic surgery patients. See the latest specials here or calling 844-338-5445.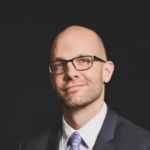 Dr. Neaman is a board-certified plastic surgeon that specializes in surgical body contouring. He prides himself on being on the cutting edge of plastic surgery. He takes an informative approach to each consultation, and through open dialogue and communication, he helps his patients decide on a treatment plan that meets their needs.