Posted on 22 Feb 2018
Unlike other dermal fillers, Sculptra for the face is semi-permanent and offers natural, beautiful, and long-lasting results. It's the latest offering at Neaman MediSpa and quickly joined the ranks of popular, safe, and effective fillers to help patients look younger, healthier, and more vibrant. The FDA-approved injectable slowly helps patients regain collagen, which is naturally lost as we age. The final dermal filler results can last for over two years, making it the longest-lasting semi-permanent injectable on the market.
How Sculptra Works
Sculptra is designed to correct both shallow and deep folds and wrinkles in the face. Fine lines and wrinkles aren't just caused by age. They can also be premature and caused by sun damage, weight loss, or smoking. There are a number of dermal fillers available, but they're not all created equal. Neaman MediSpa offers only the best and safest options, and the team is excited to feature Sculptra.
Collagen is a vital aspect of youthful skin, which is why so many face creams tout collagen as a primary ingredient. It's natural, but it's not capable of being absorbed topically. Collagen is a protein, and when ingested orally (such as with collagen pills), it's simply digested in the stomach. Only injections with collagen actually deliver the natural filler that the body loses by aging, skin damage, or weight loss.
Sculptra vs. Other Facial Fillers
Facial fillers are made of a liquid or gel that "fills in" the lines and wrinkles to make the skin look smoother. However, Sculptra also includes a collagen stimulator which can help the body naturally produce more collagen on its own. Most patients require three injections within a four-month period, and results emerge gradually.
Sculptra is made up of poly-L-lactic acid or PLAA, a collagen stimulator. It works deep inside the skin to both fill in lines and wrinkles while encouraging organic collagen production. The PLAA microparticles are absorbed by the body, stimulate collagen, and naturally, fill in lost facial volume. The result? More youthful skin within four months, and results that last more than two years for many patients.
Call Neaman MediSpa for a Complimentary Consultation
Sometimes the best approach for a patient is customized just for them. Sculptra might be the only procedure a patient is interested in, or it might be combined with any number of additional treatments. Since your skin is the largest organ you have, and the first thing people notice about you, it's important to nourish it. Call Neaman MediSpa at 844-338-5445 to schedule a consultation.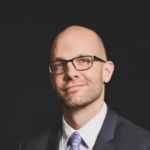 Dr. Neaman is a board-certified plastic surgeon that specializes in surgical body contouring. He prides himself on being on the cutting edge of plastic surgery. He takes an informative approach to each consultation, and through open dialogue and communication, he helps his patients decide on a treatment plan that meets their needs.