Posted on 26 Oct 2015
Salt Lake City has the highest interest in breast implants in the nation, according to new RealSelf data. Columbia, South Carolina has the least.
Surprised by the women of Salt Lake City? So were we. Enhanced breasts seem unusual in a conservative city that can pack an arena to watch "clean comics" do standup.
To measure the interest in breast implants, and other cosmetic procedures, our team looked at millions of searches on RealSelf.com by geographic location. This reveals what's trending and trailing for every major city and region.
The top 5 cities interested in breast implants are:
Salt Lake City (+74% vs. National Average)
Fresno, CA (+63%)
Honolulu, HI (+54%)
Oklahoma City (+50%)
Mobile, AL (+34%)
Where are women less interested in bust enhancement? Much of the East shows fewer searches for breast implants. Led by Columbia, South Carolina (-42% vs. National Average), Westchester/Fairfield Counties (-35%), Baltimore (-30%), Boston (-27%) and Washington, DC (-26%).
Contact Neaman Plastic Surgery for a Consultation
Dr. Keith Neaman is a board certified plastic surgeon specializing in breast surgery, breast augmentation, breast implants, and breast reduction. Call his Portland office today to schedule your free consultation.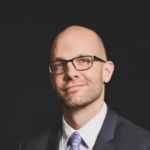 Dr. Neaman is a board-certified plastic surgeon that specializes in surgical body contouring. He prides himself on being on the cutting edge of plastic surgery. He takes an informative approach to each consultation, and through open dialogue and communication, he helps his patients decide on a treatment plan that meets their needs.