Posted on 17 May 2017
THERE ARE MEDICAL SPA TREATMENTS SUCH AS BOTOX, DERMAL FILLERS, CHEMICAL PEELS, AND KYBELLA THAT WILL GIVE YOU THE INSTANT GRATIFICATION FOR WHICH YOU ARE LOOKING.EVER GET UP, LOOK IN THE MIRROR AND THINK, "SOMETHING NEEDS TO BE DONE, AND TODAY'S THE DAY?" YOU MAY HAVE BEEN THINKING ABOUT DOING SOME FACIAL REJUVENATION, BUT FOR SOME REASON, YOU TALK YOURSELF OUT OF IT. AND THEN DAYS, WEEKS, MONTHS GO BY, AND YOU STILL HAVEN'T DONE IT.THE GOOD NEWS IS THERE ARE A LOT OF CHOICES THAT CAN BE MADE RELATIVELY LAST MINUTE, TAKE VERY LITTLE TIME AND YOU WILL BE GETTING SOME PRETTY AMAZING RESULTS. WE ALL WANT WHAT WE WANT, AND WE WANT IT NOW; HERE ARE SOME AMAZING, INSTANTLY GRATIFYING BEAUTY TREATMENTS THAT WILL GIVE YOU WHAT YOU WANT.
Botox
Botox, Dysport, and Xeomin – easily one of the best products on the market for turning back the hands of time. It may take a week or two for full effect. Botox is not your "walk out the door" instantaneous fix, but it will be well worth the wait.
Dermal Injectable Fillers
Results are pretty darn instantaneous with this one! Dermal fillers such as Juvederm, Restylane, Sculptra, Voluma and others give you back lost volume and fills in lines and creases.
The neurotoxins and dermal fillers work amazingly well together, giving you a "liquid facelift" that will take years off of you.
Chemical Micro Peels
Chemical Peels take 5 to 7 days for the skin to peel, and things won't be looking too good at that point. But don't despair, when that peeling ends, you will have a new, fresh-faced look you have not seen in years. Peels are easily one of the favorites in medi spa treatments.
Kybella Injections
Again, not going to happen in one day, but Kybella will singlehandedly melt away that double chin you've been carrying around with you? It may be necessary to repeat the treatments several times over a few months, but the results are amazing!
Contact Neaman MediSpa in Salem for a FREE Consultation
All of these Salem MediSpa treatments take very little time, are not surgeries requiring significant downtime and ultimately give results that you'll love. Our medical day spa has top notch, qualified and experienced technicians that will gladly show you the way to a low-key approach to improving your looks. Give Neaman MediSpa a call today, and together we will find the treatment plan that is best for you.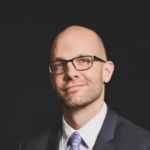 Dr. Neaman is a board-certified plastic surgeon that specializes in surgical body contouring. He prides himself on being on the cutting edge of plastic surgery. He takes an informative approach to each consultation, and through open dialogue and communication, he helps his patients decide on a treatment plan that meets their needs.