Posted on 20 Apr 2017
IF YOU ARE ONE OF THE MILLIONS OF WOMEN WHO DESIRE BREAST AUGMENTATION, CHANCES ARE THAT COST IS A FACTOR YOU HAVE TO CONSIDER. IN MOST CASES, INSURANCE IS NOT AN OPTION TO WOMEN FOR THIS PROCEDURE, SO IT BECOMES NECESSARY TO CONSIDER ALL OPTIONS.
How Much Will Breast Augmentation Cost?
Of course, the cost of breast augmentation surgery varies widely, depending on where you live, the surgeon you enlist and what's needed to achieve the look you want. Before you decide on anything, your plastic surgeon's office should provide you with a detailed quote of the cost of your procedure before you commit to your breast augmentation.
It would be a very poor decision to decide on your surgeon based on his fee alone. Your primary factors in choosing your surgeon should be training & experience, attention to safety and detail and your confidence that he or she shares your aesthetic goals. In others words – listen to your gut.
Your Options In Paying For Breast Augmentation
1. Pay Cash. Yes, it can be done and a lot of women choose this option. Some save up for their breast enhancement for a few years. Others decide to hold off on doing a vacation for a year or two. And most of them find this a very satisfying way to do it.
2. Put it on your credit card. This will make it possible for you to have your breast augmentation when you're ready for it, and most practices take most credit cards. Of course, you should consider the interest rates or you could be paying a lot more than you realize. This, however, can be a good option if you know you can pay off the balance fairly quickly.
3. Make use of your plastic surgery center's financing options. There are a number of plans that are designed just for cosmetic surgery. This is a popular way to go, because it's easy for you and may cost you less in interest than paying with a credit card. Plus, you can arrange for monthly payments for breast augmentation that work for you. Read more about breast augmentation financing.
Justifying Breast Augmentation
Many women have issues trying to justify the financial commitment that comes with a selective surgery such as breast augmentation. Remember, that there is a difference between postponing surgery because it's the financially responsible thing to do and putting aside your desire to feel more confident in your appearance because of guilt over the monetary cost.
If you find yourself ready to move forward with your breast augmentation, there are many options out there for you. Your first step is to feel comfortable with your surgeon and then sit down with the Financial Specialist to discuss viable payment options for you.
Salem Breast Augmentation Consultation with Dr. Keith Neaman
Here at Neaman Plastic Surgery, we do everything we can to work with our patients and assist them in making this dream possible. If needed, our financing department is will assist you in obtaining the financing you need for your breast augmentation, and our Financial Specialist is ready to work with you every step of the way. Call Neaman Plastic Surgery at (844) 338-5445 for your private consultation.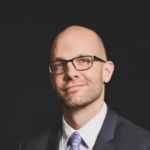 Dr. Neaman is a board-certified plastic surgeon that specializes in surgical body contouring. He prides himself on being on the cutting edge of plastic surgery. He takes an informative approach to each consultation, and through open dialogue and communication, he helps his patients decide on a treatment plan that meets their needs.