Posted on 12 Apr 2016
Help get rid of crow's feet, scars, wrinkles and sun damage
Wrinkles – who wants them? Over time, all that laughing, smiling, and frowning shows up on your face in the form of wrinkles. Not to mention the effects of sun damage over time.
You can relax those wrinkles with a temporary treatment of an innovative injection procedure with the prescription medication known as botulinum toxin A (the brand names are BOTOX™ and Dysport™). This unlikely medication (actually a toxin) is helping many patients effectively reduce wrinkles, scars, crow's feet, and sun damage – without surgery or significant downtime. The unique protein composition of BOTOX and Dysport actually relaxes facial muscles and gives patients a more youthful appearance.
Because the positive effects of this treatment can last 3 months or more, patients at Neaman Plastic Surgery are pleased with the exciting results of this safe, non-surgical procedure.
Botox for wrinkles?
From frown lines to crow's feet, Botox can lift your spirits and improve your wrinkles at the same time. With a few tiny injections Botox will take effect over a period of days to banish frown lines and many other telltale signs of aging.
Botox is the original formulation of botulinum toxin A. Recently, similar products such as Dysport have been approved by the FDA for use in relaxing wrinkles. There are subtle differences between Botox and Dysport. Some patients are more suited for one or the other. Dr. Neaman and RN Katie Porter make the decision which to choose when one receives a consultation at our Salem, Oregon office.
What else is Botox used for?
Botox is also used to smooth frown lines and wrinkles between the eyebrows, known as glabellar lines, and on the forehead. Botox can also smooth crow's feet around the eyes. Dr. Neaman has also used Botox to relax smoker's lines on the lips and around the mouth. Occasionally he uses Botox on the chin area for patients who tend to dimple their chins.
Botox is an incredibly useful tool – it can accentuate the eyes and make them look much more attractive. He advises that patients go to skilled physicians who do hundreds and thousands of Botox procedures because these experts will know how to do a variety of areas without side effects.
Contact our office today to learn more about BOTOX™, the team at Neaman Plastic Surgery, and to schedule a consultation.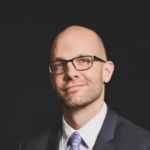 Dr. Neaman is a board-certified plastic surgeon that specializes in surgical body contouring. He prides himself on being on the cutting edge of plastic surgery. He takes an informative approach to each consultation, and through open dialogue and communication, he helps his patients decide on a treatment plan that meets their needs.